By Erie's Scribe on Jul 13, 2011 with Comments 16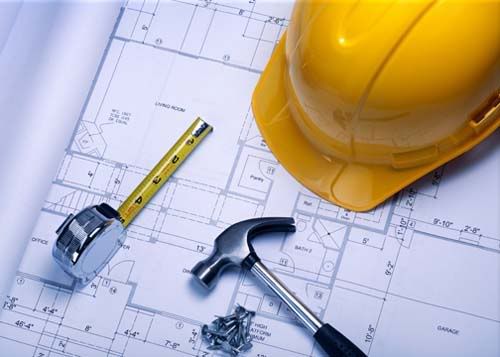 My travels have taken me to cities all over this country. One troubling trend I've noticed is a dearth of sports bars I'd even consider adequate. I know there are some good ones out there, but as far as I can tell they are few and far between. I know Festivus is months away, but in the spirit of Festivus, I will Air Grievances with sports bars, and then explain how the LOCG perfect sports bar would avoid these problems.
Grievance 1: An establishment doesn't have the game I want. The worst offenders advertise as a sports bar, but when you get there you find out it is just a place with cable that has the local game on and drink specials that revolve around the local team. THIS IS COMPLETELY UNACCEPTABLE. You should just call yourself a bar. Keep the drink specials. Don't try to trick us.
"Perfect Sports Bar" Solution: Get DirectTv and every possible sports package. We're going to need every NBA, MLB, NHL, NFL, NCAA football, NCAA basketball, and heck every Premier League game as well. If I walk in and want to watch New Mexico State vs. San Jose State, I'd better be able to watch it. While we're at it, lets get every Rugby, Tennis, Golf, and Cricket match, we'll have an International Room. And why not Boxing and MMA too?
Grievance 2: Not enough and/or poorly positioned TVs. I don't want to have to crane my neck because the game I want to see is only on the smallest TV in the joint, located in the corner.
"Perfect Sports Bar" Solution: A personal favorite of mine is the wall of TVs. You look up and there are 10-15 games on huge flat screens. It's almost pleasure overload, but I'll take it. Our bar will have multiple walls of TVs. Another thing I like is lining the area above the bar with flat screens as well. Which of course means we'll have to have a long-ass bar. We'll also have booths in the sports bar, each that have their own TV for those who want to go that route. Another great feature for our wall of TVs area will be personal sound systems for each table so you can listen to your game (something I've seen work quite nicely in other sports bars). Not to mention TVs in the crappers, but that will be addressed below.
Grievance 3: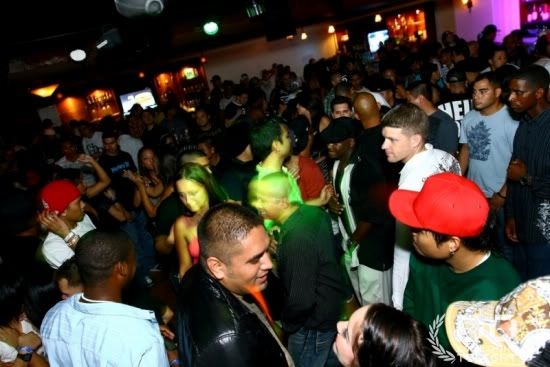 Not enough seating/space. I absolutely hate finding a good sports bar that has most of the necessities only to find it is a sardine can inside. Places like that are dead to me. You can lump in a bunch of grievances with this one; it's hard to see the game, hard to get a drink, nearly impossible to get food, long line for bathrooms, and it just sucks in general.
"Perfect Sports Bar" Solution: Place is going to be huge. I'm thinking four stories, each with a similar set-up. Long bars on every floor, well staffed. Getting drinks is no problem. Plenty of seats everywhere. Couches, booths, bar stools, tables, a few recliners in front of the TV walls. All floors have walls of TVs, booths with TVs, TVs everywhere. Maybe even some separate wings on some floors. Like a room to throw annoying Steelers fans. Or rooms for kind of wacky sports, like the previously mentioned International room. If the place still gets too crowed, let's open another one right next door.
Grievance 4: Crappy "Buffalo" wings: Listen, having spent a considerable amount of time in Western NY, I know I'm a bit of a wing snob. But good wings aren't that fricking hard to make. Take chicken wings, throw them in fryer, slather wings with a mix of Frank's Red Hot, butter, and maybe some extra spices. Don't give me those breaded, soggy imitations. Don't give me that crap Hooters serves either. This isn't rocket science.
"Perfect Sports Bar" Solution: Um, serve good wings.
General Necessities: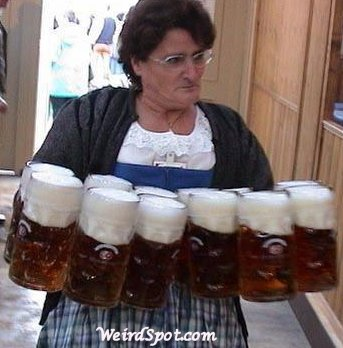 She's talented, but doesn't have the look we need for the Perfect Sports Bar
Okay, I've aired my main grievances, now a section that just has some things the "perfect sports bar" will need. 1) Hot waitresses/bartenders, no real explanation needed. They don't even have to dress like strippers or Hooters girls, but they can if they want to. 2) Lots of beer on tap. The place isn't going to be the international house of beers, but I'm thinking we need a selection of 20-25 different beers on tap. Plus, obviously a full liquor selection, some games require a celebratory shot or shots to drink off the loss. 3) Clean bathrooms with enough stalls, plus amenities. It's a sports bar so the bathrooms don't have to be spotless, but general cleanliness is appreciated (I must be getting old). Also, we'll have some TVs in there. I also like when they have the local paper's sports pages above the urinals. We'll do that too. 4) Keno. If we had a full sports book you'd be in Vegas and finding the perfect sports bar would be the least of your concerns, but Keno adds a little gambling action. I like to play the numbers of favorite players. Good times. And on the gambling theme, we'll need a constantly updating tracker listing lines, so people can throw down online bets. 5) Good bar food. Already mentioned wings earlier, and having good bar food isn't too tough to achieve, most places pull it off. 6) Good/creative drink specials. If Team X scores over Y points, people wearing Team X gear get free shots of Prairie Fire. Ring a bell for a grand slam and when the bell rings something cool happens. If a player hits for the cycle and you're wearing his team's gear you get half off on "The Cycle," a series of drinks (what "The Cycle consists of TBD). You could go on forever here.

Perks:

I wouldn't consider these necessities for the "Perfect Sports Bar," but I think they'd be pretty cool. 1) Mechanical Bull. What's better than getting liquored up and riding a mechanical bull? Actually, what's better than watching liquored up fans try to ride a mechanical bull? Outside deck, not sure how to get TVs out there, but we'll figure something out. 3) Room where you pay $75 to go in with a baseball bat and wreck sh**. Need to get some aggression out sometimes. 4) Golden Tee. 5) Game machines with photo hunt, not the non-nude lady kind.
Perhaps? A drunk tank to sleep it off for a bit. I'm not sure about this one yet.
Have I missed anything?
Filed Under: Uncategorized
About the Author: I am a Cleveland sports and Buffalo Sabres fanatic. I'm currently living in Erie, but even when I'm not there, Erie runs deep in me. I'm an ex multi-sport goalie, and we goalies tend to see things a bit differently. I went to college with Cecilio's Scribe and I am also a Big Red afficiando. Otherwise my college sports loyalties are all over the place. I try to keep my posts light, but I'm a Cleveland fan so the occassional rant is possible (inevitable?).
Comments (16)