Forecasting the Super Bowl Hype Machine
Let the Fav-Ra Love Fest Begin
We've got NFL playoff fever, and we're overcompensating on the number of playoff-related blog posts to distract ourselves from thinking about the end of the football season. Deal with it.

As usual, the two weeks between conference championship weekend and the Super Bowl will be interminable and filled with predictable stories, ripe with cliches told to us ad nauseam. So, we started thinking about the potential stories we have not to look forward to and the match-ups we're hoping for. The bright side: no more chance of a Manning-Manning Super Bowl. I just threw up in a little bit in my mouth just thinking about it…

New England vs. Green Bay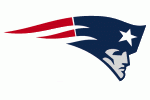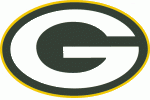 Our Thoughts: Clearly, the game we would most like to see. Two high-powered offenses. Two superstar quarterbacks. The potential for a competitive shootout and a host of big name stars is pretty much all you can ask for come Super Bowl time (other than your team being in the big game).
The Hype Factor Down Side: If you think the Brady or Favre love fests are bad independently, imagine the power of the collective sports media crushes when you combine the two. Staggering.
"Will Favre Hang it Up with a Super Bowl Victory?"
"Out of Nowhere: A Year Removed from Retirement Contemplation, Favre Heading to Super Bowl"
"With Another Ring is Brady Deserving of Best Quarterback of All-Time?"
"Future Hall-of-Fame Quarterbacks Collide"
"Moss-Brady Drawing Comparions to Montana-Rice"
Consider these clips as veritable locks for repeat coverage should these two teams collide in Phoenix.
– Randy Moss being introduced as a Pat
– Favre news conference where he talks about how much talent the team has at beginning of season
– Favre announcement that he's coming back for 2007 season
– Brady interview responses to Moss aquisition
– Post-spygate press conference from Belichick

– Wes Welker highlight reels galore
Our Thoughts: A huge step down in terms of interest level for us, but still more appealing than the other two options. Living in New York, it will also fuel non-stop debate about just how good this team is, which is sometimes fun.
The Hype Factor Downside: Do you think maybe the media might harken back to the week 17 match-up between these two? Ugh…
"Giants Prove There is No "I" in Team"
"Coughlin's Week 17 Decision Proves Clairvoyant"
"Young Manning Steps into the Spotlight"
"Eli's Maturity Forged in Heat of the Playoffs"
"Belichick to Apply Lessons Learned from Week 17"
– Video of Eli chucking interceptions left and right, sprinkled with multiple stills of the "
Eli face
"
(can't you just hear Tom Rinaldi with the voiceover…"Manning often appeared listless, uninterested and was under constant scrutiny from fans and the media for an apparent 'lack of fire," yet all that began to change in week 17 in NJ…)
– Giant injury montage including Ward, Shockey, Plaxico, Jacobs, O'Hara, etc.; fire up the cliches like "resiliency," "unheralded" and "stepped up"
Our Thoughts: This is one that would not excite us – at all. As documented, SD has somehow morphed for us from a very likable team to a squad we really can't bring ourselves to root for. Even L.T. is starting to wear on us. Plus, even after Indy, we're still not sold on the Bolts. Vincent Jackson? Really?

The Hypefactor Downside: Not only do we have to hear about Philip Rivers ascension to "leadership" of this team, but can you imagine the Norv Turner hype??!!

Cue These Headlines:

"Turner Quiets Critics with Trip to Super Bowl"

"Turner Puts Legacy of Losing Behind Him"

"L.T. Says He Would Gladly Give Up MVP Trophies for Super Bowl Ring"

"Favre Sees a Little of His Gunslinger Mentality in Rivers"
"Steroid-User Merriman Heads to Phoenix and Nobody Seems to Care" (sorry, we took some editorial license on that one)

Break Out the B-Roll:

– Clips of Tomlinson and Rivers going down against Indy, Volek Winning Drive

– Rivers shouting at fans, opposing players, refs and whomever else will listen (think words like "feisty" "competitive" and "exuberant" mixed with "annoying" "obnoxious" and "classless"…spurring debate)
Our Thoughts: By far, the game we'd be looking forward to the least. While we acknowledge the potential competitiveness, the two weeks prior to gameday would make us physically sick because…
The Hypefactor Downside: 2004. Draft.
Cue These Headlines:
"Years Removed from Draft Swap, Rivers and Manning's Careers Collide Again"
"Draft-Day Moves Look Good in Retrospect for Both Giants and Chargers"
"Rivers and Manning Look to Carry Mantle for Younger Generation of NFL QBs"
Break Out the B-Roll:
– Why even bother with anything else…just play the draft day footage over and over again…announcements of selections with Tagliabue…close-ups of Eli and Archie…jerseys on…jerseys off…can't…take…thinking…about it…
Signing off. Throw us some more predicted hype in the comments.