J.T. O'Sullivan Looks to Make Name for Himself Among Two-Letter Punctuated First-Namers
"Starting at quarterback…for the San Francisco 49ers…#14…J.T. O'Sullivan." Uhhh, who?
That will be the likely reaction from most casual fans come opening weekend of the NFL season. O'Sullivan, a veteran of the Saints, Galaxy (Frankfurt), Packers, Bears, Vikings, Patriots, Panthers and Lions will get the starting nod over former #1 draft pick Alex Smith.
Even though J.T. O'Sullivan sounds more fitting for my local Irish pub than an NFL starting quarterback, I'm pulling for the journeyman. It's not just because he's "paid his dues," but just as importantly on account of his first name.
There's something about those dudes with two-letter, punctuated first name that just stick in your head. It seems pretty rare that they make it big-time, but it's not unprecedented. So, who are some of the most notable (or just memorable) two-lettered pros in your recent memory? We've captured a few below. Add yours in the comments. And, no, T.O. does not count. Or RJ, when it is short for Richard Jefferson.

C.C. Sabathia
The big man has simply become the man. After joining the Brew Crew from the Wahoo Warriors, rumblings of Cy Young and even MVP are becoming louder and louder. By the way, C.C. stands for Carsten Charles. Talk about a good trivia question. That would not have been for my first answer.

R.A. Dickey
On the other end of the spectrum, Robert Alan Dickey is a knuckleballer whose name has never quite made it into MVP conversation. That his last name is Dickey adds to the memorability of this Tennessean. Doesn't R.A Dickey sound like a great NASCAR driver name, too. Could totally see him lining up next to Cole Trickle. "It's Dickey and Trickle down the homestretch…"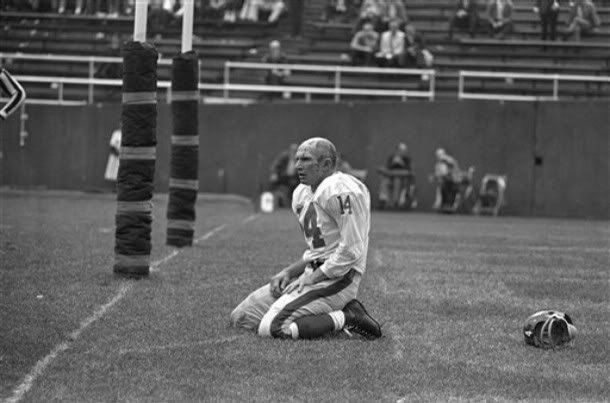 Y.A. Tittle
If my birth name was Yelberton Abraham, you can bet the house I'd be going by Y.A. Mr. Tittle ranks among the tops (that I can call-up) of the two-letter first name athletes of All-Time. His HOF career spanned 17 seasons during which time he helped usher in the passing game to professional football becoming the first in NFL history to toss 30 touchdowns in a season and claiming an MVP award along the way.
T.J. Houshmandzadeh
T.J. Whos-Your-Mama has always been the more likeable of the two prolific Bengals for me. Last year. T.J. (Tyler John) was named to his first Pro Bowl.



J.R. Richard
Many who watched James Raymond Richard pitch claim he had the nastiest stuff around. As one who never watched him live but has only heard recollections and seen highlights, my vision of Richard is much like a young Doc Gooden.
A.J. Feeley
A.J. was dating Heather Mitts at one time. That is the most notable thing I can recall about Feeley. He also quarterbacked the Iggles and 'Phins.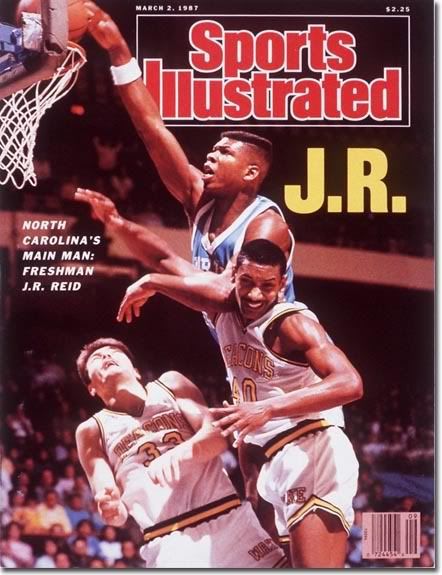 J.R. Reid
First off, this has to be one of the better "facial" photos I've even seen. Talk about being posterized. The Wake white dude looks like he's just been shot. His fellow defender is literally taking an elbow to the chin. Fantastic. Herman Reid Jr. had a respectable NBA career and rocked an incredible flat-top at various times.
* HT to J.R. Rider as well. That dog was crazy.
The B.J.s
Old School (Surhoff, Armstrong), New School (Upton, Ryan)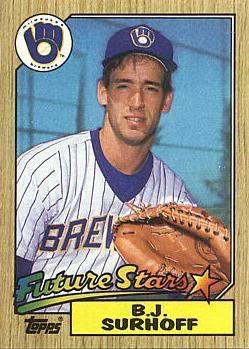 The D.J.s
Old School (Dozier), New School (Augustin, Strawberry, Hall)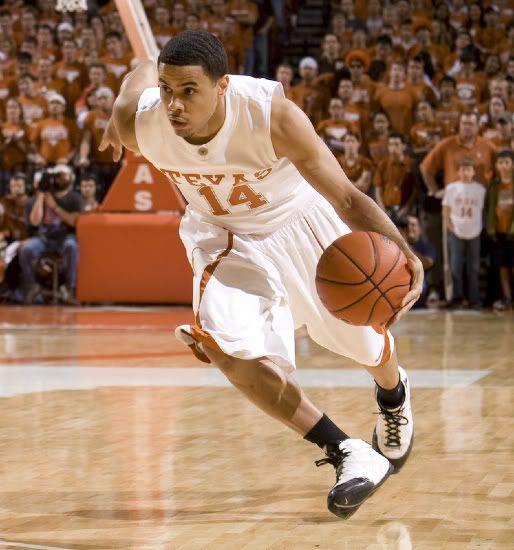 Who else sticks out in your memory of the two-letter first-name pros?