Last Opening Day at Shea: The Treasures We'll So Dearly Miss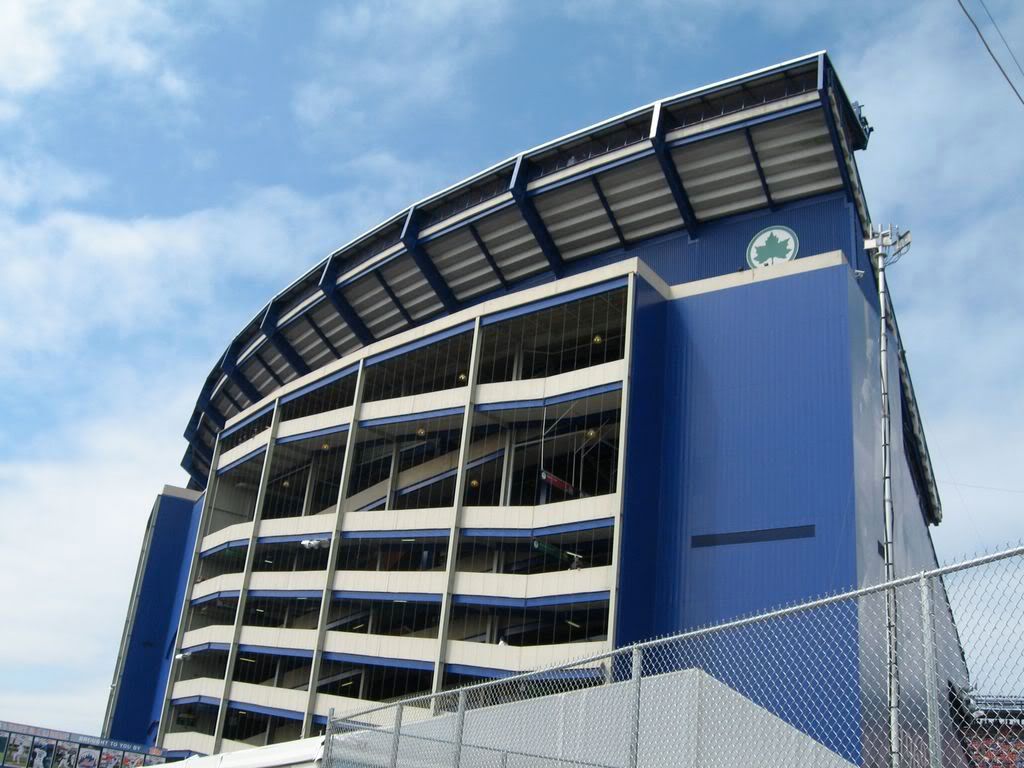 The Eighth Wonder of the World
On April 17, 1964 New York baseball returned to a new home in Queens. And, for 45 or so years since, millions have suffered the pain of cheering on the blue-and-orange. Despite it all, though, there has always been one constant source of comfort for Mets fans. One shining beacon of beauty in an otherwise bleak and dark Flushing backdrop: Shea Stadium.

As the new CitiField rose in the distance, I took in my last opening day at Shea yesterday. I was overcome by so many emotions. But most of all, I bemoaned those countless stadium treasures to which I will bid adieu later this year. While the beautiful traits and intricacies of this majestic edifice are too many to list, I've attempted to note of a few of the wonders I will miss most (as a tear slowly streaks down my cheek).

MODERN ART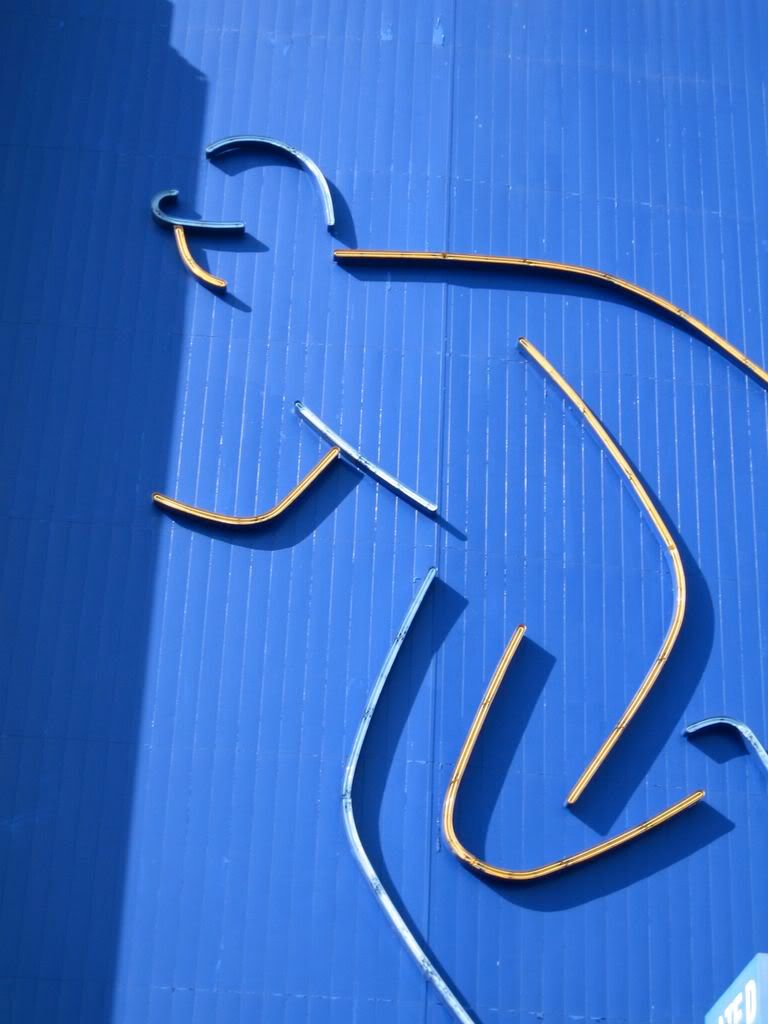 For anyone seeing Shea for the first time, it's impossible not to stand in awe of the modern impressionistic art adorning its exterior. The complex and mysterious stick-figure-like images of generic players batting, pitching and catching imaginary baseballs cause one to simply gaze in wonder. At night, the outlines come to life in vibrant, brilliant neon color. It's simply glooorious.

URINE HALL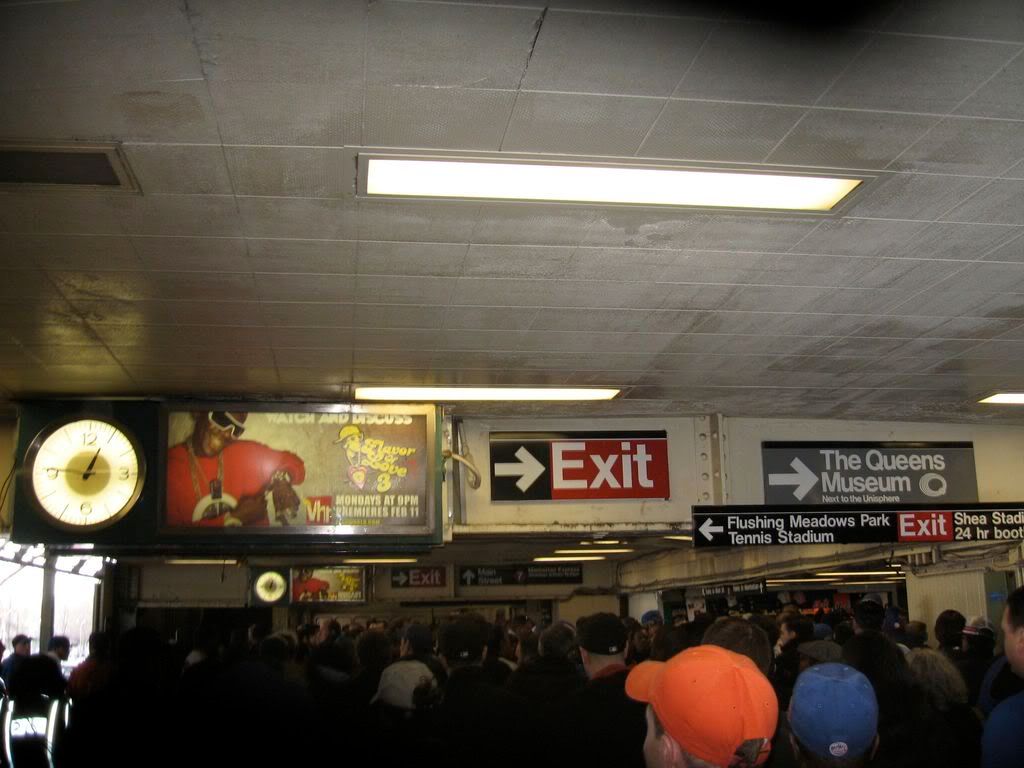 From the moment you step off the 7 train at Willets Pt./Shea Stadium, the sights, smells and sounds envelop you in their warmth…quite literally. I shall most definitely miss the cozy confines of Urine Hall, the underground tunnel fans descend into on their way towards the turnstiles. Yes, I will certainly long for that sharp, yet distinct, smell of piss come 2009.
COMFORTING INTERIOR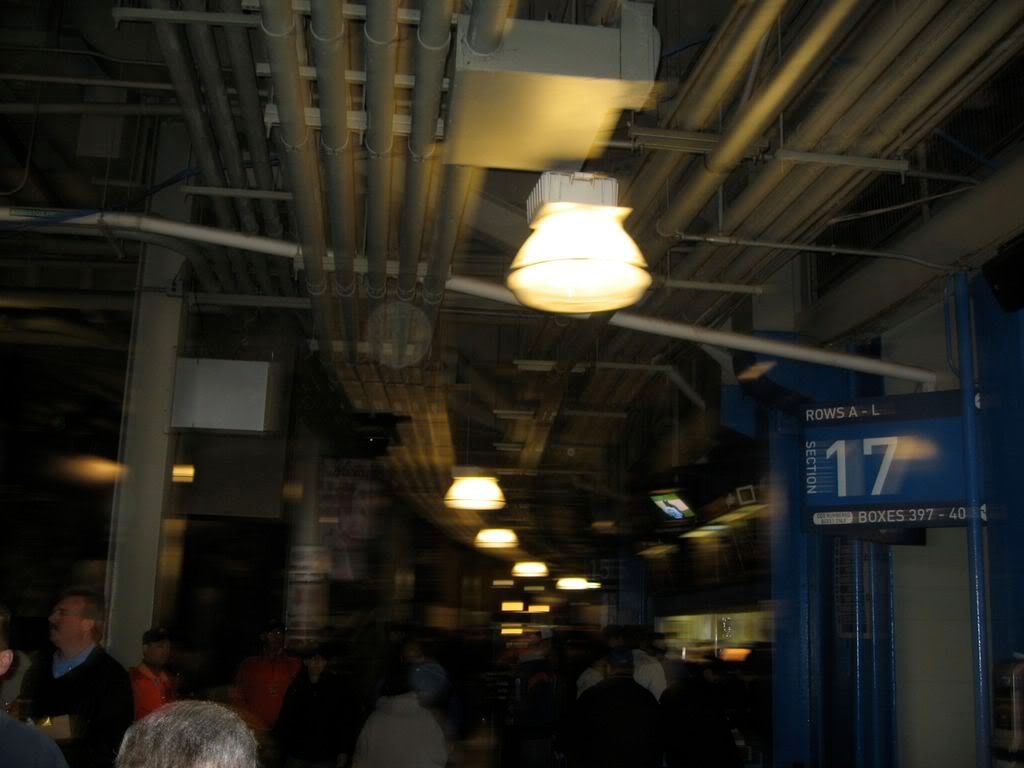 Once inside this hallowed structure, Shea emits its own intangible energy. The wide throughfares, the bright lights, the engaging fan experiences…I bemoan the fact that I will soon say goodbye to all of them.
STUNNING ARCHITECTURE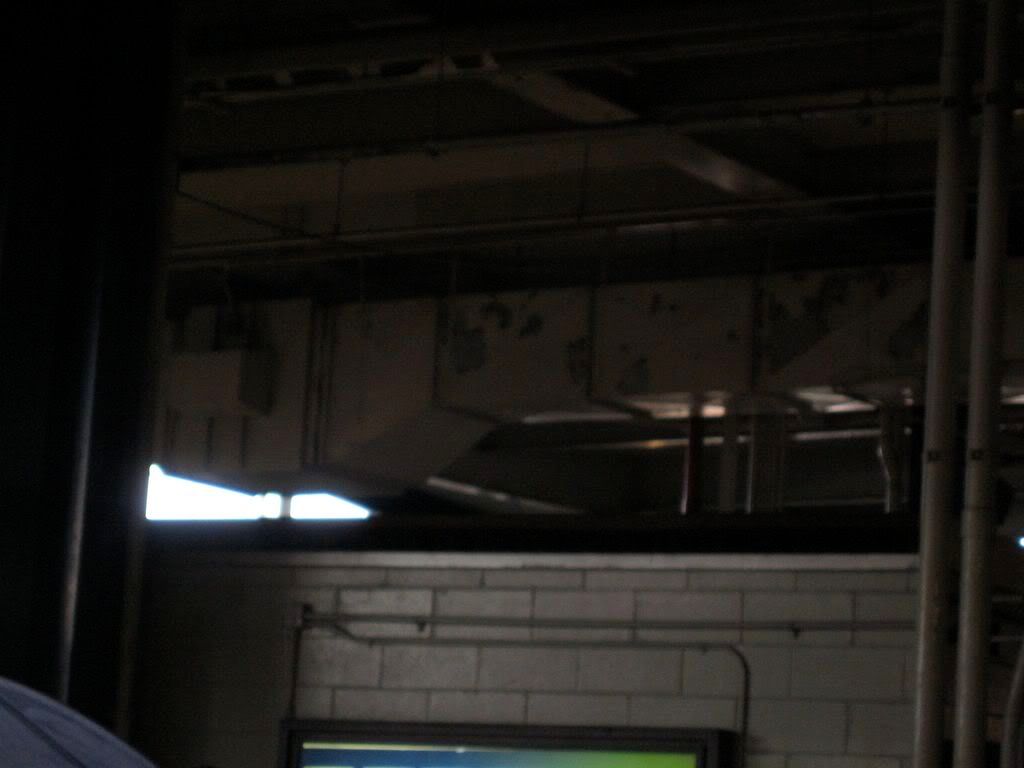 Shea was rocking exposed beams (or ventilation ducts) long before it became an architectural trend. The water damage, rust and lack of any sort of paint job for at least a decade, add an element of charm that will be impossible to replicate at CitiField.
CULINARY ADVENTURE


Ohhh, the food! Every trip to Shea comes with it the anticipation of another culinary experience filled with diversity. The hot dogs, the pretzels, the peanuts…at times, it's simply impossible to choose! Not to mention the vast selection of beers, ranging from Bud to Bud Light in cans, draught and bottles. So many different cultures represented…elaborate stations…local vendors showing off the best of NY cuisine. It's depressing just to think about what lies ahead. The task of topping Shea's food offerings at CitiField is certainly an unenviable one.
LAP OF LUXURY


The glory of Shea begins long before you arrive at your seat. But, once there, more magic welcomes each visitor. The comfortable ergonomically-designed stadium seats greet you like a loving grandmother, ready to embrace its inhabitants in warmth and love. If you're lucky enough to check them out on opening day, the cleanliness and attention to detail devoted to each seat by the Shea facilities crew is commendable. Not to mention, the fancy new paint job and spit shine.
CLASSIC VENDOR UNIS


Nothing is overlooked at Shea, which is just one of the many reasons I love it. In other parks, vendors don outfits showing off the colors of their teams, or even hats or other franchise-related flair. Not at Shea. No, sireee. We've got our vendors dressed in their penitentiary-best neon yellow. Nothing says friendly and inviting like security guard/prison jumpsuit-inspired gear.
STATE-OF-THE-ART TECHNOLOGY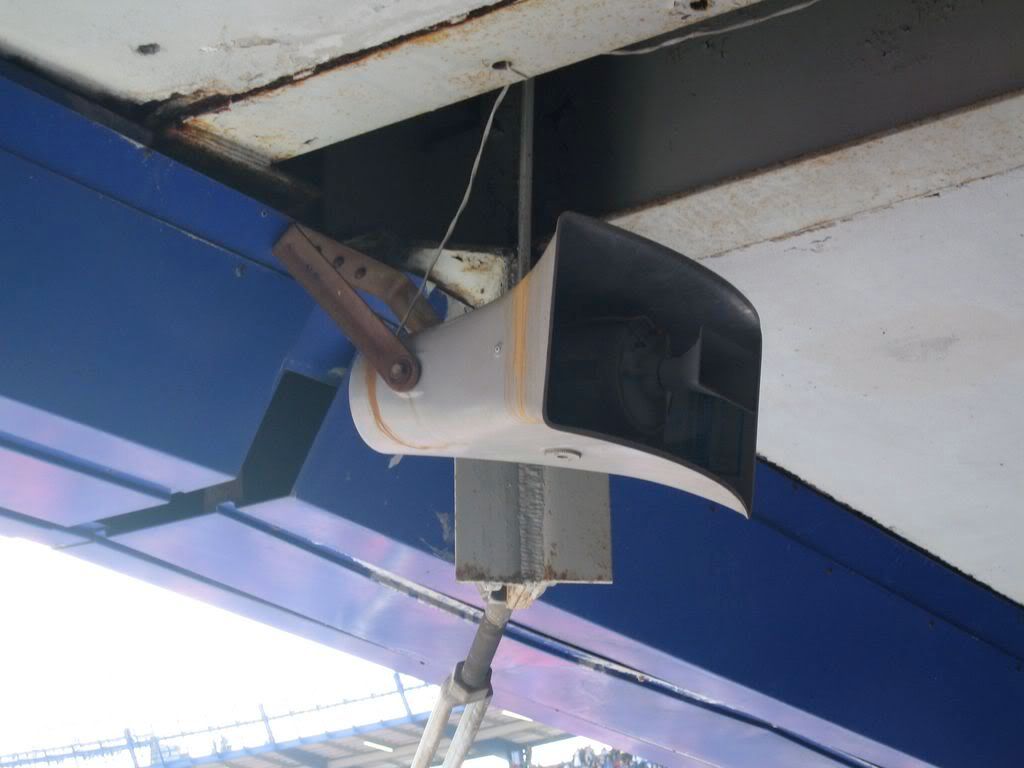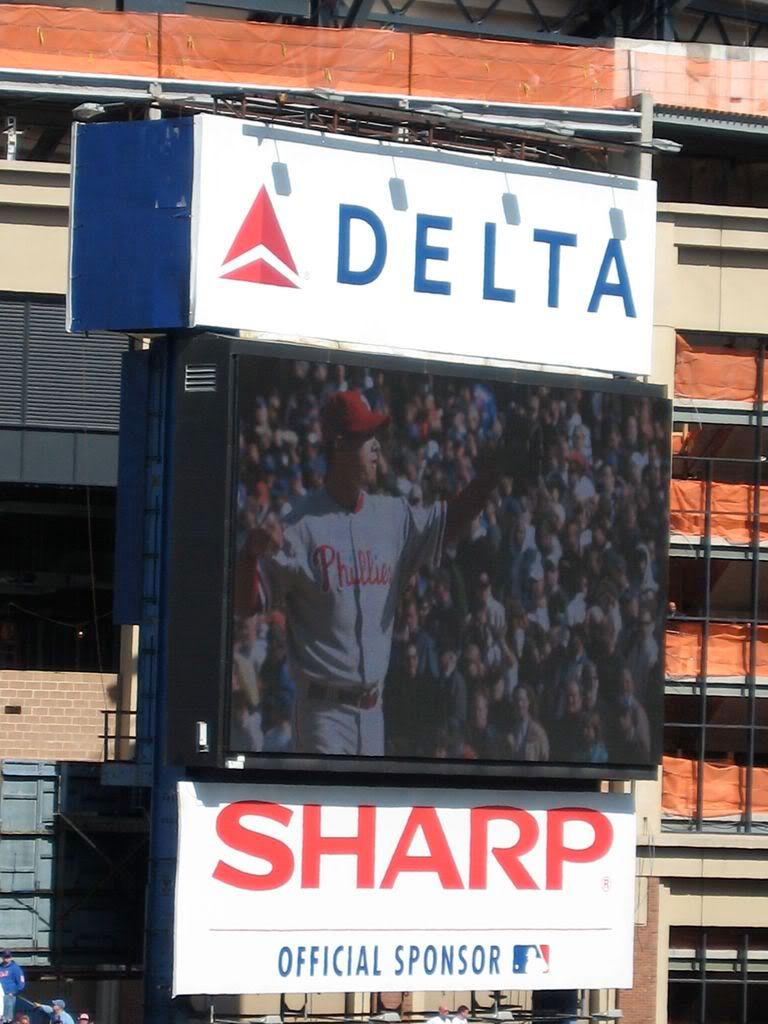 Whether its the sophisticated sound system or 36-inch "jumbotron" in left field, Shea takes in-game entertainment to new heights. Everywhere you look, the most up-to-the-minute technology is being utilized to showcase game action. Nowhere is this more noticeable than the 19-inch tube televisions nestled near the food vendors boasting vibrant picture and no sound.
SPACIOUS RESTROOMS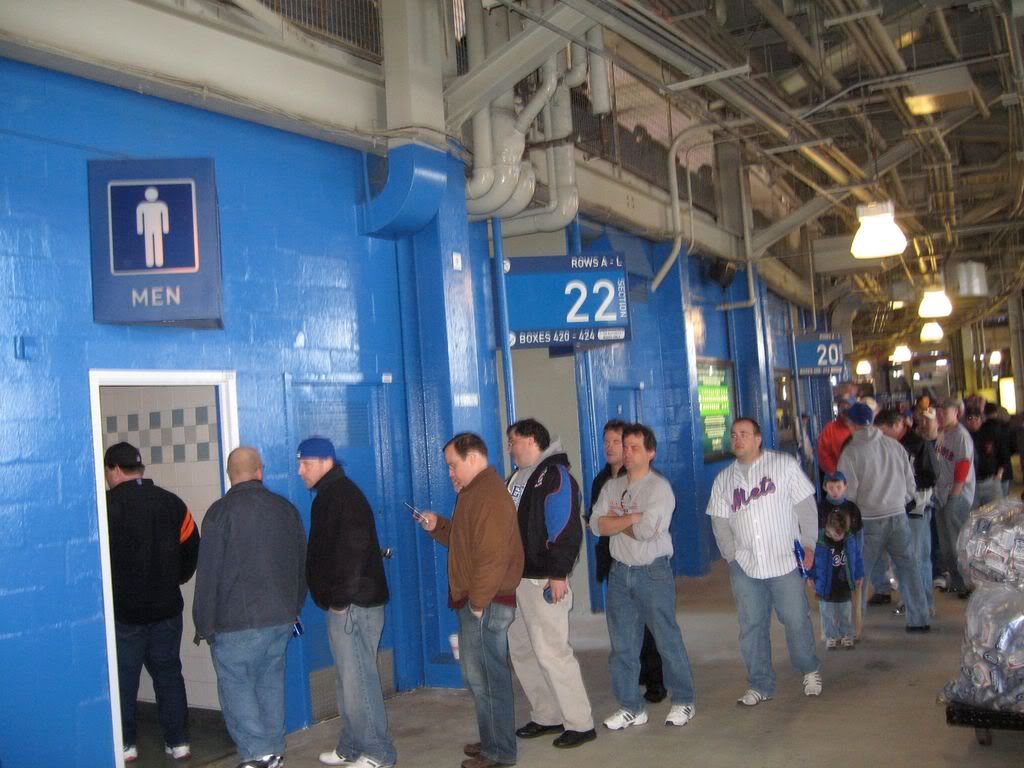 Cavernous restrooms are yet another Shea specialty I will dearly miss. There are few stadiums in the country where one can leave their seat to urinate and return three innings later (having only urinated). Shea is one of those rare gems. It will be nearly impossible to say goodbye to those lines….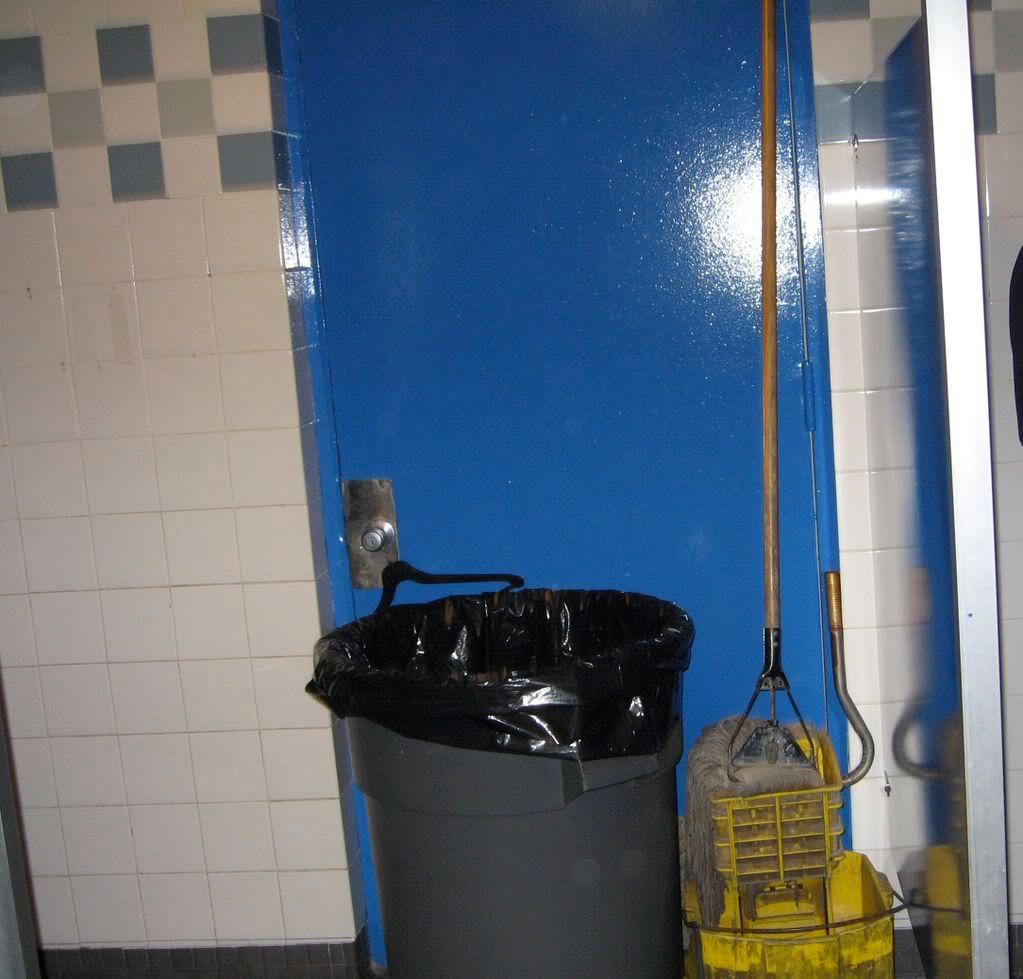 …and, of course, the courteous bathroom attendants constantly keeping tabs on the facilities throughout each game to ensure cleanliness.
SERENE EXIT SYSTEM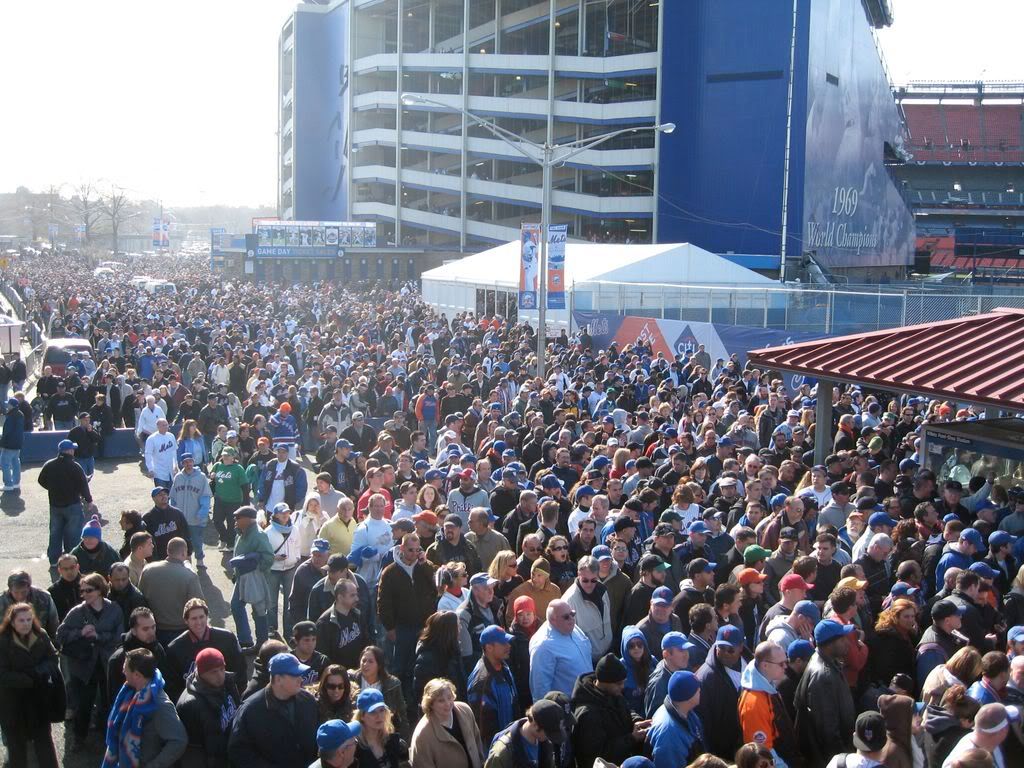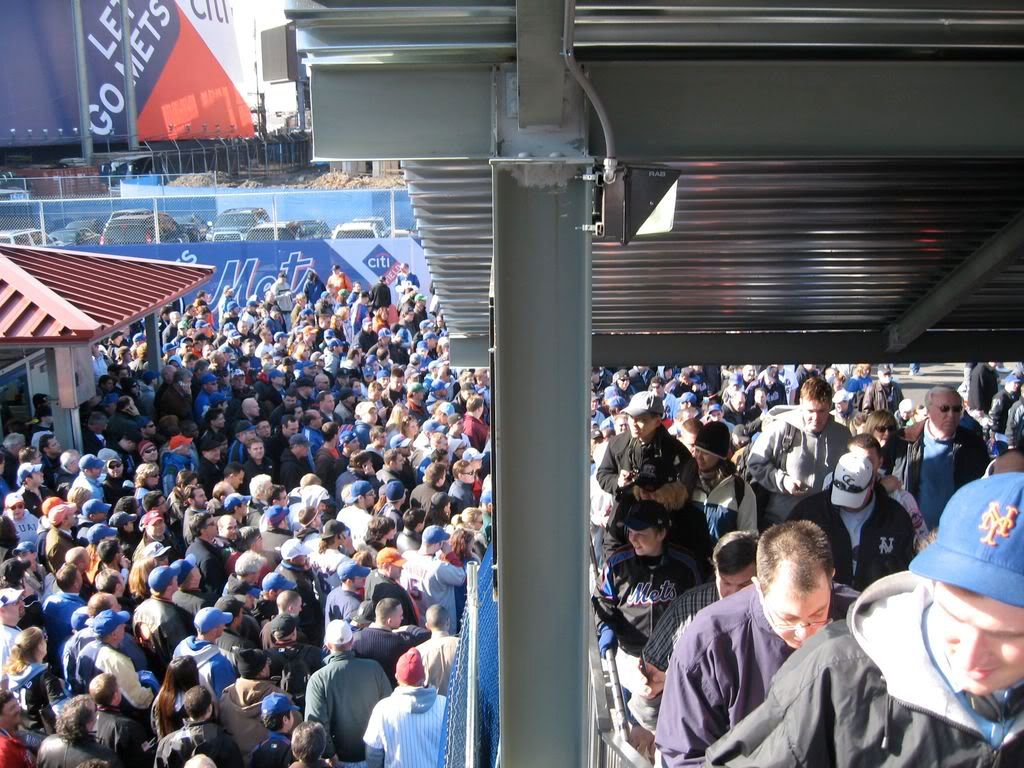 The joys of Shea do not stop once the final pitch has been tossed. No, the experience is a holistic one. Shea and Mets management know this better than any franchise in baseball. Nothing tops off a beautiful day at the ballpark better than the camraderie of jamming together like cattle to board the subway home. Shea's top-notch engineers have strategized a brilliant exit process that can only compare to trying to squeeze a bowling ball into something the diameter of a marble. Ingenious.
Luckily, I have 25-30 more games to truly drink in the splendor of Shea. Until then, I can only hope others will use their respective forums to honor its greatness.