By Cecilio's Scribe on Jan 12, 2009 with Comments 24
After retrieving (or should I say

rescuing

) my Andre Rison Falcons jersey from the archives a few weeks back (and having others share their gems), that nostalgic late 80s/early 90s vibe hath returned. Sports jerseys were
fashion

statements
back then. This is true. It wasn't just me. And, yes, they were cool — then. Believe it. Sure, some of our sports fashion apparel and accessories may seem the domain of complete tools
now
but how sick were all of us back in the day?

C'mon, you were there. Back in middle school or junior high. Chances are you played sports and hung with the "popular crowd." You dug the girls of 90210 and couldn't get enough of Damon Wayans as Homey the Clown. Will Smith was reigning as the Fresh Prince of Bel Air. Bo Jackson and MJ were on your walls and you couldn't get enough Headbanger's Ball. OK, you maybe not
all
of those things applied to you. But, if a lot of them did, I wouldn't be surprised if sports was your whole life and it crept into your wardrobe in ways that are nearly unspeakable now.

Here are a handful of the "sports fashion" trends I remember from the late 80s and 90s around when I was old enough to be out of grade school but not old enough to drive a car. Not like I participated in any of these absurb marriages of sports and clothing or anything…

Sports Jerseys: Tirico Suave raised my Andre Rison Falcons a Brownies Testaverde.
Neither of those quite rivals a Ravens Vinny T (see Jan. 6 entry) on the random scale, but the point is the same regardless. As a teen, I thought the replica jersey – whether NHL, NFL, MLB or even NBA – was the tits. Nothing topped those threads in my closet. Bledsoe Pats, Colorado Buffs (nameless), Griffey Jr. Mariners, Saints white (my name…the worst), Jets (O'Brien), Rangers (Graves), Sharks (nameless), Magic (O'Neal), I need to stop, it's too painful to recall.

Awful Hats: We've been down this path before. It's a brutal, unsightly history that we'd rather not rehash. If you must read about it, take a walk with us down headwear memory (nightmare) lane. Warning: it's sure to bring back ghosts of your own early 90s horror stories. But back in the day, these lids were siiiick. At least that's what I keep telling myself…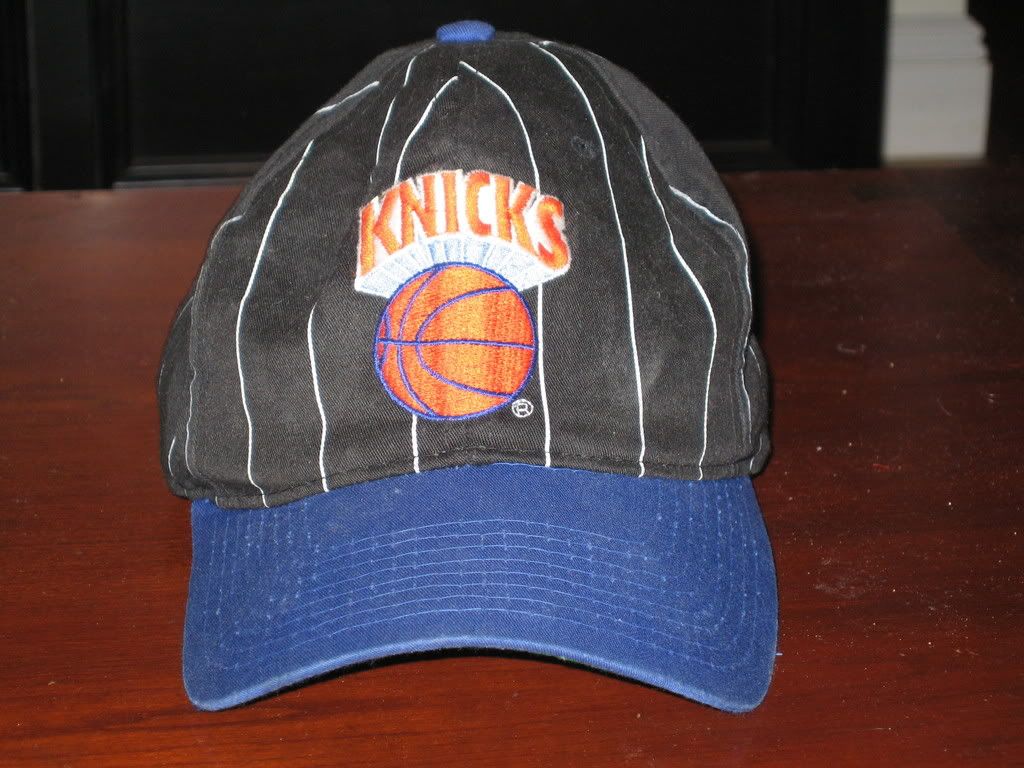 "Starter Jackets"

: Mike from Steady Burn broke this down beautifully about a month back. If you are even pretending you don't remember, read up on this trend that I rocked in the form of a UNLV Runnin' Rebs model and (gasp!) a Dallas Cowboys crinkler.

Umbros: You know a garment is good when you the brand becomes a genre. These weren't shorts. They were Umbros. I don't know about y'all, but I had more than my fair share. The best (worst) were undoubtedly my two-tone models featuring one side of the short in one color and the other a completely contrasting hue. The split was right down the middle around the crotchal region. If I remember correctly, one side was royal blue and the other a fluorescent lime green. We also think we may have had one of these find three-toned, panel versions as well. Disastrous in retrospect…

Sweats w/ Team Name Down Pant Leg: These were terrible. Now, it feels like they're cool again in that retro-awful kinda way. I'd love to get my hands on a few of these again. The dark-colored sweats with the drawstring and the team name silk-screened in big-ass letters down the length of the pant leg. Loud, ugly and so cool I was pissed I didn't have a pair.
I'm sure you recall.
Zubaz

: I didn't own a pair of Zubaz. I swear. Cross my heart. But people did, and not just people that look like this dude. Normal, sane people. They thought these things were fashionable. While I'd love to incessantly mock, I do recall rocking pants called Skidz. They were just like Zubaz, perhaps even more offensive. They had obnoxious patterns, and I recall wearing them with brightly-colored Regardless, the company sold enough of these that it's a trend which cannot be dismissed. Head to the Meadowlands on any given Sunday and the evidence is there in shocking abundance.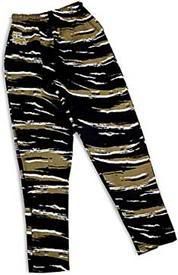 Caricature Ts: As sucky as Zubaz were is as AWESOME as athlete caricature Ts were back in the day. Did I wear them into my teen years? So what if I did? These were real-life collector's items. Art in its finest form. T-shirts with a ridiculously proportioned head of some superstar along with each of their facial features magnified by 1000%. The Sports Hernia has a terrific series on these tremendous pieces of apparel. I rocked 'Nique with pride. I just had a harrowing thought. I wonder if they ever made a Sam Cassell caricature T. /shuddering at the notion


So, what else you got? Those of you born in the late 70s should be right there with me on this one. I mean, right…
Filed Under: Uncategorized
About the Author: Cecilio's Scribe is the founder of The Legend of Cecilio Guante and a generally pessimistic fan of the Mets, Jets, Knicks and Rangers. A fine NYC-based gentlemen who hones his marketing skills as his primary trade by day. Husband, chef, father of a newborn and after-hours blogger by night. Proud alum of the mighty Big Red of Cornell. University. Hot sauce devotee. Staunch protester of the continued wussifcation of American sports. Sometimes I rhyme slow, sometimes I rhyme quick.
Comments (24)