By Cecilio's Scribe on Sep 23, 2009 with Comments 4
Test Your MLB Stat Geek Quotient…If You Dare
What it is, good people? With the kickoff of the football season and an abyssmal Mets team, my attention hath been deflected from the diamond. My apologies. I will re-engage come playoff time, but, for now, I can only concern myself with the occasional Baseball Tonight snippet and keeping up with the stats. Which brings us to our latest whuddathunk it-style rundown.
It's almost the end of the year, and while names like Pujols, Howard, Fielder, Greinke, Lincecum and Carpenter, are more-than-familiar (and expected) by now among the League's leaders, there are still quite a few surprises. To reiterate said fact, I took a stroll around the league leaderboards.
I tried to make these a bit challenging, while simultaneoulsy highlighting some of the facts that might not lend you to have these names on the tip of your tongue. Scores of 8-10 indicate a high degree of stat geekiness and the need to leave one's house and/or quit your fantasy league immediately. Without further delay, we'll start 'em off on the easier end…
#10 Mystery Stat/Man
I was an All-Star in my second year in the League…
I've slugged more than 40 home runs each of the the past five seasons…
I'm currently sixth in all of baseball with a .964 OPS behind only Pujols, Mauer, Fielder, Lee and Ramirez…

I am…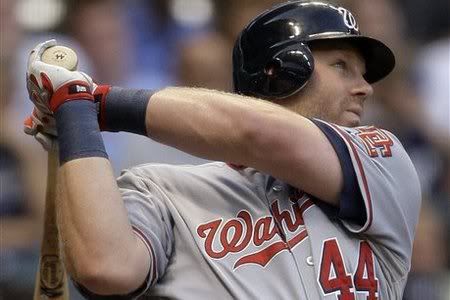 ADAM DUNN, WASHINGTON NATIONALS

#9 Mystery Stat/Man
I was the Rookie of the Year for the Pirates in 2004…
I made the All-Start team the following season…
This year I've already surpassed my career high in RBIs…
I'm currently 9th in the majors in home runs with 36 (also a career-high)…

I am…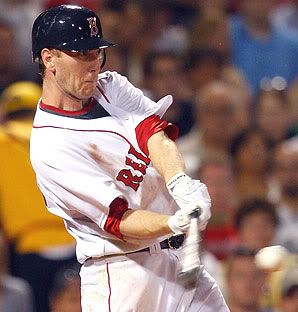 JASON BAY, BOSTON RED SOX

#8 Mystery Stat/Man
I'm with my fifth team in 11 seasons with 103 career wins (20-over .500)…
I've been an All-Star in both leagues, as a Cub and Blue Jay…
My WHIP is the fourth-lowest in baseball, tied with Zach Greinke and Tim Lincecum…

I am…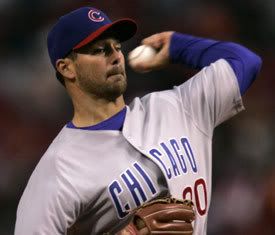 TED LILLY, CHICAGO CUBS
#7 Mystery Stat/Man
I'm only 21 years old and in my second big league season…
I've recently been sidelined due to injury as my team looks to hold onto their division…
Opponents have a lower average against me (.200) than any other pitcher in baseball…
I am…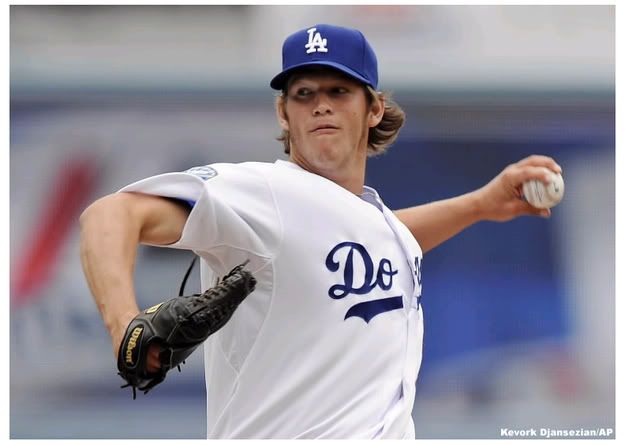 CLAYTON KERSHAW, LOS ANGELES DODGERS
#6 Mystery Stat/Man
I've started over 30 games for the past 1o seasons…
My highest win total (16) came in 2001 with the Expos…
I currently boast the fourth-most strikeouts (222) after Lincecum, Verlander and Greinke…
I am…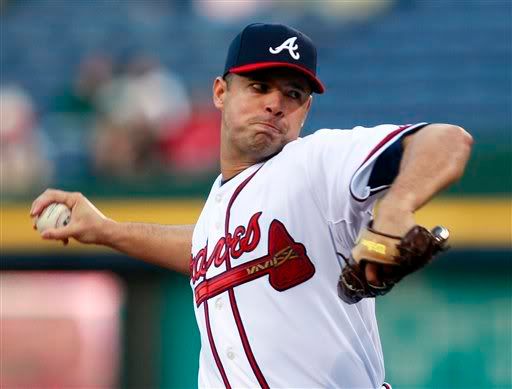 JAVIER VAZQUEZ, ATLANTA BRAVES
#5 Mystery Stat/Man
I began my career in pinstripes and have been known to occasionally rock a swell mustache…
After leaving the Bronx, I've wallowed in relative obscurity for two NL East teams…

I boast a .420 on-base percentage this season ranking me
behind only Pujols and Mauer
…

#4 Mystery Stat/Man
Before this season, my highest win total was 6 in 2008…
The last two seasons in the American League my ERA has been 5.77 and 5.29 respectively…
With 17 wins, I sit at 4th in the Majors and am still considered a contender (though an outsider) for the AL Cy Young…

I am…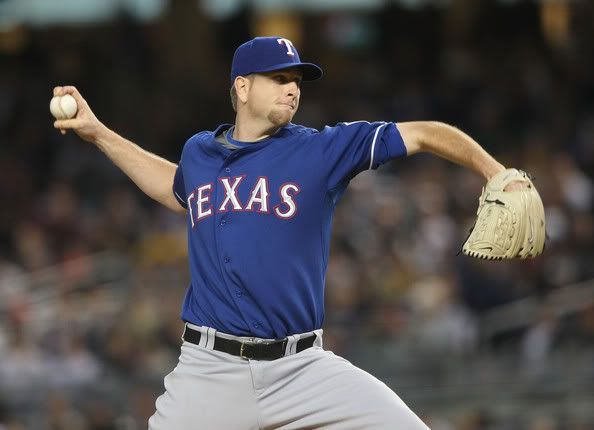 SCOTT FELDMAN, TEXAS RANGERS
#3 Mystery Stat/Man
I made the AL All-Star team for the first time this year in my sixth season…
Last season, my squad made a surprise run in the postseason…
My .322 batting average ranks eighth in baseball…
I am…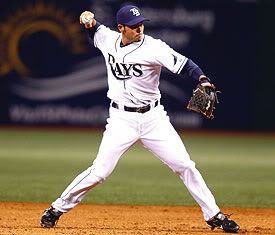 JASON BARTLETT, TAMPA BAY RAYS
#2 Mystery Stat/Man
Prior to this season, I'd yet to play 100 games in any of my previous three years for Toronto…
I am the the pride of Muncie, IN…
My 106 RBI rank 8th in between Braun and Longoria…
I am…


ADAM LIND, TORONTO BLUE JAYS

#1 Mystery Stat/Man
My ERA in four seasons before the 2009 campaign was 5.67…
Prior to this year, I had never recorded a save…
I'm currently tied for 8th with 35 saves and a 2.03 ERA…
Filed Under: Uncategorized
About the Author: Cecilio's Scribe is the founder of The Legend of Cecilio Guante and a generally pessimistic fan of the Mets, Jets, Knicks and Rangers. A fine NYC-based gentlemen who hones his marketing skills as his primary trade by day. Husband, chef, father of a newborn and after-hours blogger by night. Proud alum of the mighty Big Red of Cornell. University. Hot sauce devotee. Staunch protester of the continued wussifcation of American sports. Sometimes I rhyme slow, sometimes I rhyme quick.
Comments (4)