Omri Casspi, Shalom!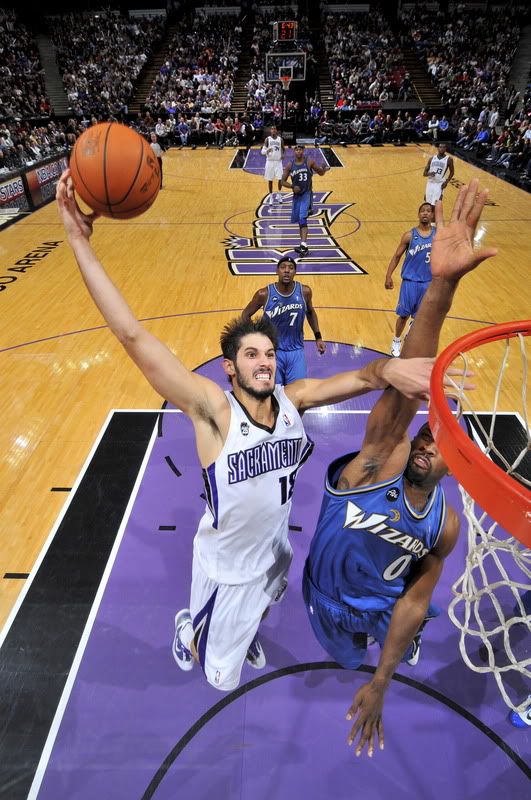 Take that Hibachi!

The Cavs traded J.J. Hickson for Omri Casspi tonight. Hickson seems to have a fairly bright future. He's young, athletic, only three years in the league, and bumped up his numbers this year to a respectable 13.8 PPG and 8.7 RPG. What Cavs fans will really bemoan is the fact that Hickson (allegedly) was the piece the Cavs refused to trade for Amare Stoudamire at the deadline back when they were trying to surround "The Chosen One" with a title team. On the downside, Hickson has clashed with head coach Byron Scott. His consistency is questionable at best. And, most damning of all, a former teammate of Hickson's has told me, in so many words, that the guy is a selfish child (seriously, I know it is weird to hear from a blog with zero connections, but I sh** you not). The Cavs also picked another young, athletic power forward in the draft, Tristan Thompson. So Hickson was expendable. Not to mention the Cavs logjam at PF with Jamison, Varejao, Samuels, Harangody, Thompson, Hot Rod Williams, Hot Plate Williams, and Fletch.
Casspi, whose name I've misspelled fourteen different ways while trying to put out this post (and it ain't that fricking hard to spell), was a bench player with the lowly Kings. He has started just 58 of the 148 games he's played in. His numbers in rebounding, points, minutes, and assists slightly declined in his second NBA season. Yet, I'm excited as all heck to get the guy. He's a 6′-9″ swingman with a career 37% shooting percentage from behind the arc. The Cavs have no legit starting NBA 3 until today. His stats don't tell crap about the story. My eyes tell everything.
Let me take you back to the 2009-2010 season when LeBron was wrecking sh** and the Cavs were on their way to the first Cleveland sports championship in 837 years, or so I thought. Despite the fact that I was reading umpteenhundred (rough estimate, I can't back that up) pages a night for law school, I watched every Cavs game. Two of those games were against the Sacramento Kings. It was a Kings team that featured rookie Tyreke Evans doing everything and a bunch of other guys doing nothing. When most lowly teams would face the Cavs and especially, LBJ, they would melt into the seats of the Q. However, when the Cavs played the Kings, one player besides Evans stood out. That player was Mitch Cumstain, my college roommate. Actually, it was Omri Casspi. The dude was tough as nails, didn't back down from the King, and got under the Cavs' skin. He also hit lots of bombs and made things generally unpleasant for the Cavs.
I don't know about yous guys, but I make a mental note of every player the Ca-dav-a-lieres play that I'd like to see in the Wine and Gold. Then, I immediately rule out players no team in their right (or wrong) mind would trade to the Cavs, like Evans, Black Mamba, D-wade, Durant, Duncan, Howard, ect… Of the guys I thought could actually get traded whom I wanted to see play in Cleve-town, Casspi topped the list, or was at least top five.
Admittedly, "The Decision" took a little of the p&v out of yours truly and I didn't catch much NBA action this season. On the assumption that over the past year, Casspi didn't suddenly turn from a scrappy guy with size and talent into Shirley Temple, this Cavs fan is officially excited. Shalom!