Players and Teams Who Never Should Have Been
The Dream in Splendid Raptors Purple, But Of Course
Certain things just don't look right. Guys in skin-tight blue jeans. Crown Victoria sedans sitting on 26s. Carlos Beltran's hair.

The same can be said of athletes, particularly those who spent large portions of their career with one team and then put on a new and unfamiliar uniform. The phenomenon is exacerbated with big stars. In researching our previous post on the decline of starting pitching, we utilized the phenomenal resource that is the baseball almanac. It was there we were reminded that our beloved Doc Gooden, in addition to donning the pinstripes of the evil empire and sporting Chief Wahoo atop his noggin, played for the Astros and Devil Rays.

Wait, what? Yes, time seems to have contributed to memory erosion (OK, probably a little more than time along, but that is besides the point). During our life span of our sports fanaticism, there have been a few player moves we simply failed to ever come to peace with. These might not have been the last stop for these stars, or even their shortest stint, but something about seeing those players in those jerseys was simply irreconcilable.

For these folks, we've either truthfully forgotten, pretended to forget or are still actively seeking to eradicate their memory in certain duds. Our list has a slight slant toward a few of our favorite local teams. Don't hold it us against us. Hit us up with yours in the comments.

Patrick Ewing (Seattle Supersonics)
Whether fans care to admit it our not, Patrick Ewing is arguably the greatest Knicks of all-time. He was a pillar of a team that competed at the highest level for nearly a decade with the 7-ft Hoya in the middle. And while he earned his ticket to the Hall this year, the spectacle of #33 in Sonics green never felt right. Even Orlando wasn't as bothersome as Patrick was already on his way out and, besides, at least blue looked familiar on him. This did not…

Emmitt Smith (Arizona Cardinals)
Long before he was making us all dumber via his ESPN commentary, Emmitt was a pretty solid NFL running back. OK, like really, really solid. For 13 seasons, #22 was a fixture in the Cowboys backfield and formed that nasty triumvirate with Aikman and Irvin that football people can't seem to talk about enough. During his decade plus in Big D, Emmitt started at least 14 games every season and rushed for over 1,000 yards ten straight campaigns. Then he went out West and put on an Arizona Cardinals jersey. And it was just…weird.



Wayne Gretzky (St. Louis Blues)
The Great One made his name in Edmonton. He won cups. Hollywood seemed the perfect stop during the late 80s and early 90s. The best player in hockey makes the Kings relevant in L.A. Perfect. Even Gretzky's swan song in the Big Apple didn't feel all that funny (sure it helped that I was a Rangers fan). But one season wedged in between L.A. and NYC was a bit different than the others. "Ladies and Gentlemen! The Captain of your St. Louis Blues, Wayne…Gretzky!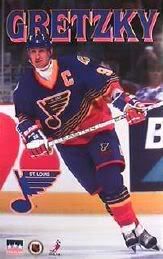 Hakeem Olajuwon (Toronto Raptors)
Was it a Dream or did Hall-of-Famer Hakeem Olajuwon really end his 18-year career in Toronto after 17 seasons as a Houston Rocket? At least he wasn't sporting one of those vicious-looking dinosaurs across his chest.

Eric Dickerson (Atlanta Falcons)
There was Rams Dickerson and Colts Dickerson. When did this Atlanta Falcons Dickerson come about? Apparently the Falcons were trying to catch lightning in a bottle that had already drifted to sea, or, more likely, just some publicity. Unfortunately for them, Dickerson carried the rock all of 26 times for 91 yards before hanging up his cleats for good.

Brian Leetch (Boston Bruins)
Leetchy should have never left New York. He didn't want to go. We didn't want him to go. It's kind of like the whole Tom Glavine Atlanta thing but the other way around…or something. For some reason, #2's trek up to Toronto didn't bug us. Perhaps it's because they actually care a lot about hockey up there, so we figured it was probably pretty cool to play in front of those fans. But the Bruins? That was unacceptable.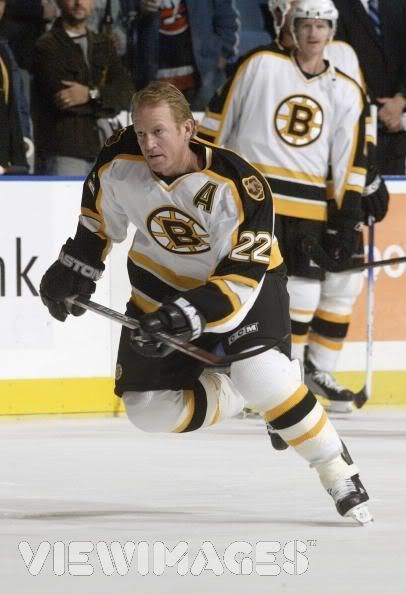 Dominique Wilkins (Boston Celtics)
'Nique is a Hawk. He's the only thing good that ever happened to that franchise. He is the face of the organization. As far as I'm concerned, he never played in Los Angeles or San Antonio. And he certainly never suited up for the Celtics (/steadfastly refusing to acknowledge previously stated facts).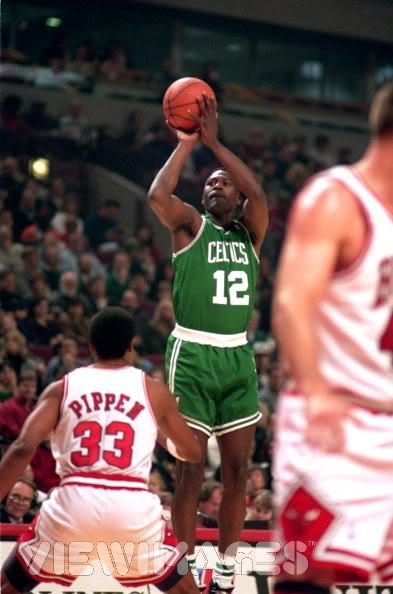 Randall Cunningham (Dallas Cowboys)
Here's another one that simply doesn't compute. Minnesota? OK. I remember that. It was a few years. It was exciting. Randall was still an Eagle in everyone's head, but the Vikings thing didn't seem totally bizarre. But heading to the Cowboys after 11 years in Philthadelphia? The former Eagle…to the dreaded Boys? Of course this was then followed by the logical final stop in Baltimore. Sure, Randall the Raven. Puh-leez.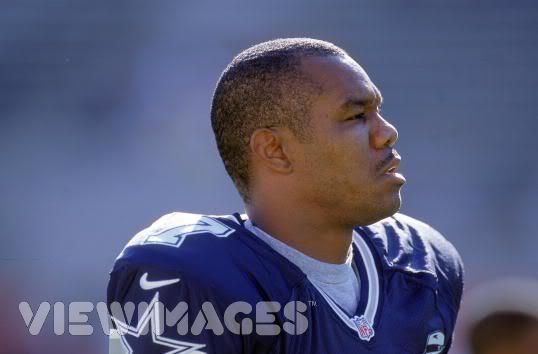 Jerry Rice (Seattle Seahawks)
The best receiver in the history of the NFL. The most potent quarterback-to-wideout combo of all-time. Many would argue Jerry Rice is the best football player to ever step on the field, at any position. But if you would have asked a fan in the 80s and 90s which was more probable, they may have actually chosen the option that Rice would appear on an ABC reality show called "Dancing with the Stars" over the possibility of Rice ending his career in a Seattle Seahawks uniform. Luckily, we got to experience both (tongue embedded in cheek).

Michael Jordan (Washington Wizards)
I won't even pretend I wasn't fired up to see MJ lace them up again, no matter the team. I was. Everyone was. But it was not the same, and it probably wouldn't have mattered what the uni. Somehow, though, it looks even goofier on a poster. Jordan is in wearing RED on posters. He is flying, gliding, dunking…his tongue is out. He is not wearing long goofy white spandex and a knee brace, and he is definitely not passing the ball.

We know there are others that rocked your sports-crazed worlds at the time (and maybe still do). Which sight could you never come to grips with? Pete Rose with the Expos slightly before we were old enough to know that was weird comes to mind. Montana in Chiefs red (never bothered me that much, but I'm sure it was like nails on a chalkboard for the West Coast folk)? Bonds as a Ray. Whoops, getting ahead of ourselves. Who else?