The Mets ".500 Beards": A Handicapper's Guide
I Don't Even Want to Ponder the Possibilities
Sometimes I really think the Mets exist on this Earth solely to torture their fans. As if their on-field play was not enough to give one severe agita, they continually go out of their way to make themselves a prime target for deserved ridicule with their off-field actions as well. See: Bernazard, Tony. Minaya, Omar. And, although I

love

the

concept
,
the recent decision by a group of misguided (albeit good-intentioned) Mets to grow facial hair until they reach the .500 threshold is another such case of opening oneself up for unmitigated attack(s).

For those who weren't paying attention, in the midst of their unprecedented five-game winning streak last week a few of the Mets decided to make a pledge: facial hair grows until the Mets reach .500. First off, playoff beards are one thing. Growing the stubble until reaching the "pinnacle" of even-steven? I dig the unity message and all, but, c'mon, it's pretty easy to mock. What's up next Mendoza mustaches?

Unfortunately, what may be even easier to ridicule is when David Wright, Francoeur, Santos, Schenider and the Metros are still swimming upstream to .500 come a few weeks…or months…or the season. The Mets are now back to five games under after Nelson Figueroa t
ook the hill tonight
(after a call-up from Triple A Buffalo)
and staked the D-Backs to a 6-0 lead in the 2nd inning with Dan Haren on the mound for Arizona. The Mets fought valiantly, but, alas, they could not fight all the way back. 50-55. Love it. Live it.

Now, the upcoming schedule provides some windows of opportunity with more D-Backs and the Pads. But, then again, the Mets aren't very good (seeing as just dropped three of four to Arizona at home). All this could mean disaster for the bearded brethren. My heart is hopeful, but my experience says otherwise. In short, this could be disastrous. I've handicapped the possibilities below. None are pretty:

Kyle Orton Neckbeard Division: 15-1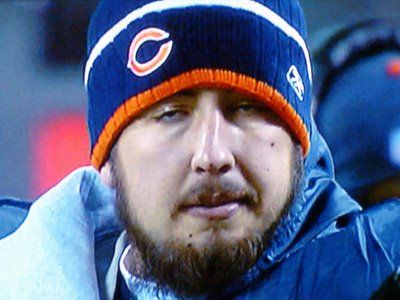 Who whudda thunk the neckbeard would be the most appealing of options? However, that might be the case here. Schneider's facial accessory package is already approaching lumberjack. Kyle Orton neckbeard status is only a few weeks away. Here's the issue, though. I don't see the Mets making a surge in the next few weeks to get there. I just don't. Not with the current "guns" in the arsenal.
ZZ Top Division: 10-1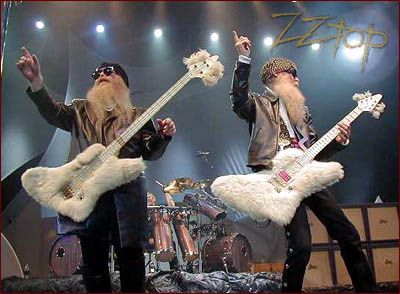 In the same way I can't be all Polly Positive, I can't go completely pessimistic either. If you consider this team could in theory have Reyes, Beltran, Wagner and Putz playing/available come late August, you have to hold out hope that somewhere between now and late September the Mets touch .500. Plus, once they're mathematically out of postseason contention I have no doubt they'll go on a tear so heading into '10 under .500 sporting ZZ Top-style beards doesn't seem likely (fingers crossed?).
Matisyahu Division: 8-1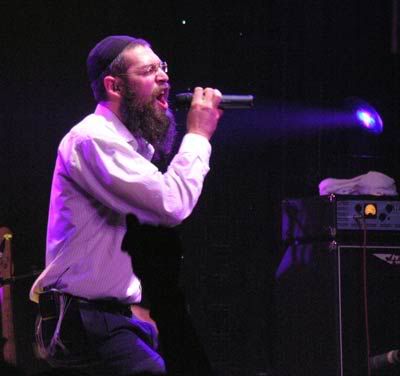 The Mets falling into the facial hear realm of the world's phattest orthodox reggae-style rapper is slightly more probable than landing in the ZZ Top division. Yet, it would likely mean the Mets don't achieve mediocrity until the final games in late September during what is sure to be a must-catch series against the Nationals in D.C. Don't get me wrong, completely

not

out of the question. But what is it they say? Ya gotta believe?

Ken Oberkfell Division: 3-1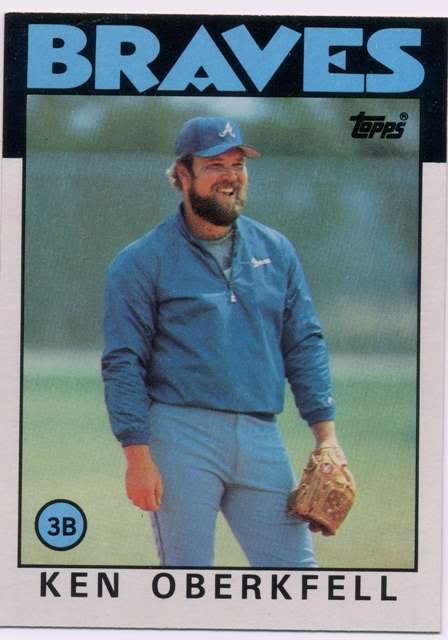 Hey D-Wright, take a look in the mirror. Because you're going to be rockin' the vintage 1986 Ken Oberkfell special if my money's right. A substantial beard of ample weight and impressive growth indeed. Seeing Wright, Francoeur with this style facial growth would be equal parts entertaining (for style) and depressing (as it will indicate a late August/mid-Sept return to .500).
Oh, please, please let me be wrong. Why is it I'm feeling more Matisyahu than Orton?