The Million Dollar Question: Have the Jets Gotten Better or Worse?
Will Being Two 2010 Flight Boys Down Hurt the Jets in 2011?
It's getting to be that time. The portion of the year where preseason games are around the corner, and the Mets (despite a noble effort this go-around) are fading into irrelevancy. The moment is now to shift the spotlight to the green-and-white. There has been plenty of smoke around Rex and his crew in the last few months, but a debatable amount of true fire.
About a weekponderingwhether or not the Jets' relentless pursuit of Aso had left them in a precarious spot. In that post, it was not about the former Raiders corner (who was never here), but more around the central question: have the Jets improved from last year's squad that made it to the AFC Championship game? This is still the primary quandary, and I'm not sure of the answer. So, if more for me than anyone, I figured a deeper dive might reveal the golden truth. Of course, these are the superficial opinions of one devoted Jets fan.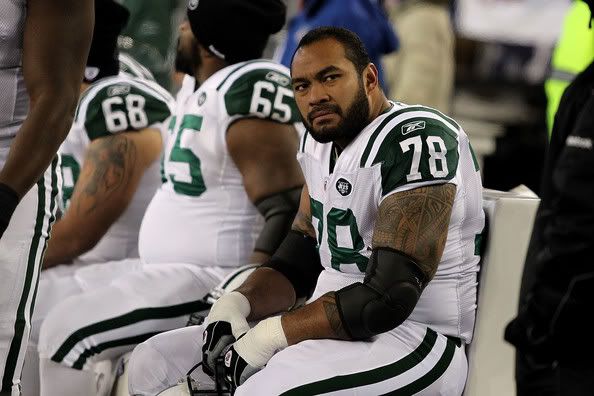 Offensive Line: The trenches can reveal a lot about a team. The Jets are strong up front, but this is one area where "improvement" has definitively not taken place. Damien Woody's retirement means Wayne Hunter goes from "super sub" (in the humble opinion of Rex Ryan, who called him the best backup tackle in football last season) to starting right tackle. Wayne Hunter. Starting right tackle. Keep saying it. It doesn't get more palatable (I've tried).
Hunter was a major liability late last season and into the playoffs. He was slow out of his stance. He was vulnerable to the edge rush. In short, he got beat way too frequently. He does not inspire confidence. Hunter's promotion also means there's that much less depth on the o-line. Has anyone seen that Ducasse guy we drafted in the second round last year? He progressing at all? Anyone, anyone? How well Hunter plays will be critical to the success of the offense, not to mention Sanchez's health.
Verdict: Downgrade
Key Player: Wayne Hunter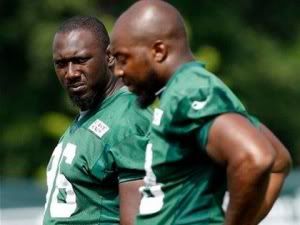 Defensive Line: You can make compelling arguments on either side with the D-Line. Yes, Jenkins is done and Ellis is a Patriot (sorry, I just threw up a little in my mouth). Before we add up their productivity and cue the doomsday music, I am of the mind that the Jets front will be a stronger unit this season. First round draft picks are selected to make an immediate impact. Wilkerson has that potential and his anointment as a starter speaks to the team's early confidence. Yes, I know a preseason snap has yet to be made, but this in an opinion piece. So, let me opine on.
The Football Outsiders and other stat crunchers have spoken to the job that an underrated Pouha and Devito did last season. Add Wilkerson and Kendrick Ellis to the depth chart, a healthy Calvin Pace from the start of the season (you'll recall the suspended Pace missed the first four games of the 2010 season), Pitoitua (who went down with a torn achilles in camp last year), Gilbert and Dixon, and I feel you've got a stronger, more athletic, deeper unit than in prior years. Less experience? Certainly. But I'm going to say the talent trumps the tenure in this case, and the Jets defensive line is an improved outfit in 2011-12.
Verdict: Upgrade
Key Player: Muhammad Wilkerson
Receiving Corps: Someone may have to check my morning coffee, because I may have been drugged with a dose of optimism. Here's the bottom line. You're either a Plaxico believer or not. I happen to be in the former camp (see this post from mid-June). Assuming you are on-board the Burress train, it's hard to argue that our receiving operation won't be better in 2011 (see, even Sanchez says so!).
Strip the sentimentality for a second and consider that Derrick Mason is unquestionably a more accomplished and productive wide receiver than Jerricho Cotchery (assuming J-Co is even healthy). And c'mon, Brad Smith never got the hang of the whole wide receiver thing during his tenure here. I'm going to throw Kerley in the mix and say that Holmes, Burress, Mason, Kerley and Keller makes this year's group a more formidable one for opposing defenses than the 2010 edition. Health will, as always, be a major factor.
Verdict: Upgrade
Key Player: Plaxico Burress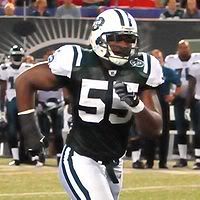 Linebackers: Wanna play stupid mental games in a physical sport? David Harris will be more comfortable given his long term deal! Bart Scott is hungrier than ever for a ring which will translate on the field! What. Ever. This unit is ostensibly the same. No better, no worse. How good they are will be contingent largely on the new big bodies in front of them. Should Jamaal Westerman be ready to "take the next step" that would be great, but we've heard plenty of those stories before (see: 2010, Gholston, Vernon).
Verdict: Neutral
Key Player: Bart Scott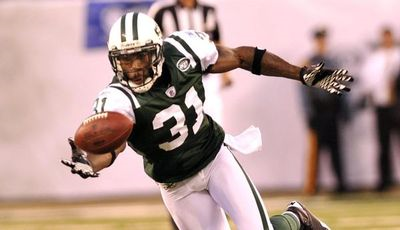 Defensive Backfield: See above. With Cromartie's return, the secondary will look very similar to 2010. The main difference? Cromartie and Revis together through training camp and, hopefully, an entire 16-game schedule. No, the NFL season is far from an injury-free certainty, but it took awhile for fans to get comfortable with Revis and his hamstring in 2010 which never seemed quite 100%. I expect more big plays from Revis this year (he had no picks in 2010, although that's not usually not the measure of his impact) and a more cohesive unit with a year together under their belt.
Still, there was no big-hitting safety or additional veteran cover depth added to the existing core. My sleeper difference maker? Last year's first-rounder Kyle Wilson. Wilson was shaky at best in his rookie campaign. Should he come around and be able to further shut it down in nickel and dime packages, it could make the Jets even more difficult to throw on.
Verdict: Neutral
Key Player: Kyle Wilson
Special Teams: I didn't like Nick Folk then, and I don't like Nick Folk now. I'm not sure Nick Novak is any better. The fact that Folk didn't completely suck last year only gives me greater trepidation about this season (and the likelihood he will go back to more consistent sucktitude). Add to this mix, the departure of Steve Weatherford who was extremely consistent aside from a putrid postseason, as well as Brad Smith's move to the Bears (although his danger factor on kickoffs will be/would have been mitigated by the rule change regardless) and you're weaker here. This is on paper, of course, as is all of this amateur analysis. I mean, TJ DID lead the NCAA in punting average his final year at Idaho. And Westhoff is THE MAN. Still, I can see a bit more stomach churning around the specials this season.
Verdict: Downgrade
Key Player: T.J. Conley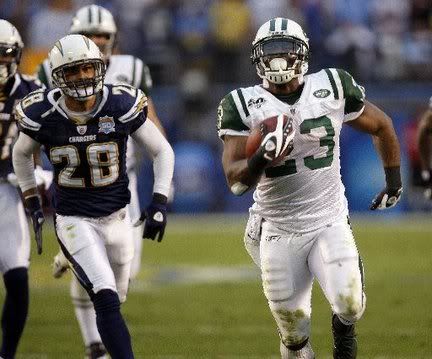 Running Backs: A year older, a year better? (Greene) A year older, a year slower? (L.T.) A year older, a year more mature? (McKnight). That's without even considering Powell. At fullback, I'm fine with The Terminator. He will be ready to seek and destroy. The Jets are going to continue to ground-and-pound no matter the talks of an increased air attack. In the end, it's time for Shonn Greene to prove if he is and can be the man. Not the second of a one-two punch. Not thunder to anyone's lightning. A 30-carry/game 1,200+ yard, top-ten caliber tailback. I think the Jets need him to be.
Verdict: Neutral
Key Player: Shonn Greene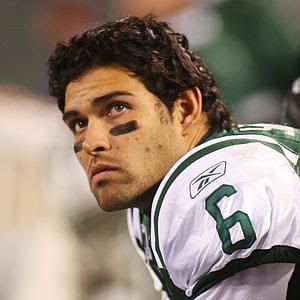 Quarterback: The players are the same. Only one matters. How far they go will rely heavily on how far the Sanchize has progressed. To make any assertions about elevated performance based on simply another year of experience would be silly. But we sure hope that's the case.
Verdict: Neutral
Key Player: Mark Sanchez

Coaching Staff:I kinda wanted to say 'upgrade' based on Tom Moore, but that would be a bit ridiculous. The coaching staff is in tact. Ryan has to get better.
Verdict: Neutral
Key Coach: Rex Ryan
So, now that I've vomited a thousand-plus words onto this blog what's the f-in answer to the question? There is NONE. Ha! How's that for a total spoiler/cop out. As of today, the Jets have not significantly improved their roster year-over-year, no matter what the fanatics tell us. They have not gotten worse either, although some will try to claim that's the case.
The game will be played on the field and all this prognosticating is just that. The 2011 Jets team will look and feel very similar to the 2010 edition once the product is put in play. One might recall that such a roster managed back to back AFC Championship game appearances and was a late wake-up call from a Super Bowl invitation in 2010.
The more useful question might be around whether the Jets competition has taken steps forwards or backwards as the Jets have remained idling in neutral. I'm not quite ready to tackle that one, but I can say that there's a team up in New England that's got me rather frightened.