By Cecilio's Scribe on Jun 29, 2009 with Comments 5
The Glove Fit…In Seattle
Maybe it's perception. But doesn't it seem like players move around the NBA at alarming speeds these days? I mean, sure I'm not the fan I used to be. And, no, I don't play fantasy basketball, so I may not be as up on rosters as the die-hards. But for years now, I haven't been able to keep up. Gary Payton played somewhere other than Seattle? Gimme a break (yes, I know technically he did). C'mon, Antoine Walker's still a Celtic. Wait, he's really on the Grizzlies?
Maybe I'm just behind the times and the game has passed me by. But, perhaps, you're like me? If you're having trouble keeping tabs, here's a rundown of new faces in new places. Test yourself blind. These kids today…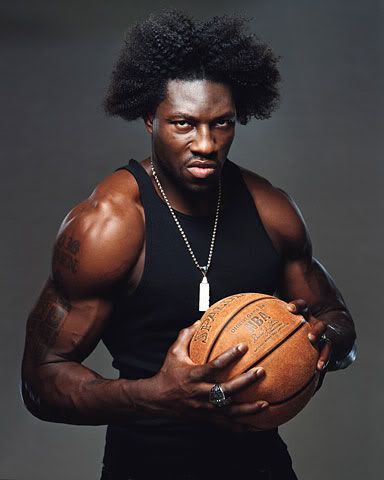 The Mighty Ben Wallace. Seems like just yesterday he was the most feared defensive player in the game. He was a Pistons fixture. The question wasn't whether he would dominate for years in big D on D, the only matter for discussion was how he'd wear his hair. Now, he's a Phoenix Sun after a quick stop in Cleveland. Wait, huh?

Ah yes, Jason Kapono. The fixture of the All-Star Game weekend three-point shooting contest. A nice little player off the bench for the Heat. Oh, right, it's sitting there in front of me on the mic: I meant the Raptors. Hmm…he also played in Charlotte and Cleveland. Ladies and gentlemen, your newest Philadelphia 76er!

Speedy Claxton. Remember him 'cause he was a Hofstra product and a sparkplug off San Antonio's bench. Turns out he was only there a year. It was Speedy's second stop and would be followed by Golden St., New Orleans, Oklahoma City, Atlanta and now…back to Golden St. Who knew? Seven teams in nine seasons. Speedy is right.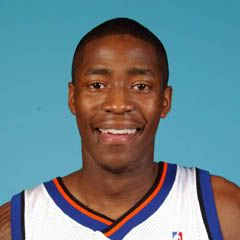 Jamal. Promising youngster with the Bulls…I mean, Knicks…I mean, Golden St., I mean, the 29 year-old Atlanta Hawks guard? If you say so…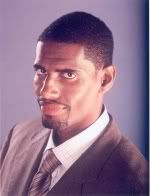 Ahhh, Krazy Kurt. Loved him as a Knick. Surprisingly consistent jumper. Also, never committed a foul in his career (according to him) — always got a kick out of that. Miami. Dallas. New York. Phoenix. Seattle. San Antonio. Next stop? All aboard for Milwaukee! Ugh. Even Krazy Kurt doesn't deserve that fate.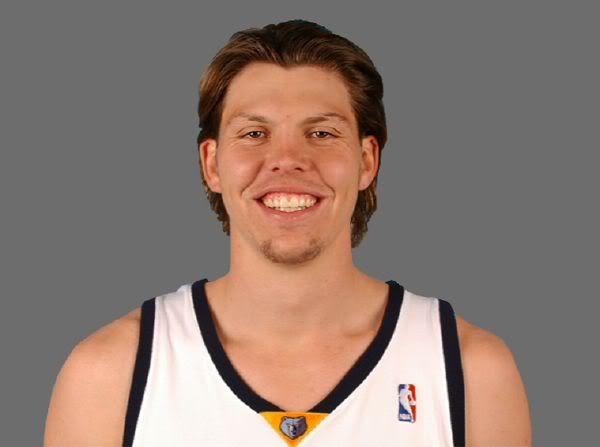 Mike Miller. Anyone, anyone? Yes, I would've gone Grizzle as well. I'd forgotten he'd also played in Orlando before that, and Minnesota last season. It's OK, though, because he's a Wizard now. Duh.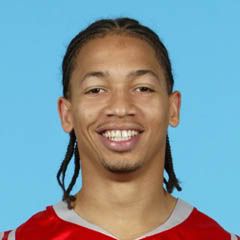 I always remembered Lue and those dreadlocks. Ask me one team he played for though and there would admittedly be a long moment of hesitation (or possibly several moments). I think I would deserve a pass. Lue has managed to stay in the NBA for 10 years. Ready for this? Lakers. Wiz. Magic. Rockets. Hawks. Mavs. Bucks. Now, he's back with the Magic for round two — for now.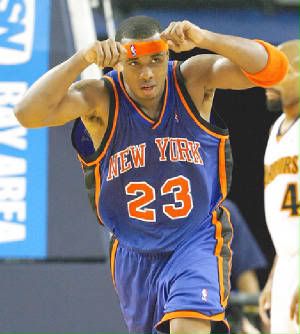 Last but not least in our latest round of moving pieces, our boy Q. The days as a sharpshooting threat in wide-open Phoenix are long gone. Enjoy Memphis, buddy. Poor guy.
These are just the recent folks who've shipped around. There are plenty of players I still imagine are playing for a team they likely took the floor for four teams ago. Hit me with some of yours.
Filed Under: Uncategorized
About the Author: Cecilio's Scribe is the founder of The Legend of Cecilio Guante and a generally pessimistic fan of the Mets, Jets, Knicks and Rangers. A fine NYC-based gentlemen who hones his marketing skills as his primary trade by day. Husband, chef, father of a newborn and after-hours blogger by night. Proud alum of the mighty Big Red of Cornell. University. Hot sauce devotee. Staunch protester of the continued wussifcation of American sports. Sometimes I rhyme slow, sometimes I rhyme quick.
Comments (5)