By Erie's Scribe on Mar 30, 2008 with Comments 6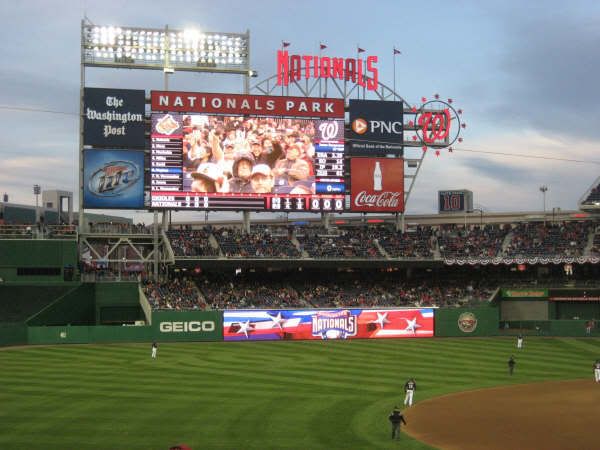 The new, awesome hi-def super scoreboard in Nationals Park



They're playing the season opener right now, and the Nats hold a 2-1 lead over the Bravos headed into the top of the 8th. Odalis Perez (why does John Miller insist upon saying Perez like he does? Pear-ez) pitched 5 innings of one run ball! Holy crap, now there's a shocker.
First game in the Nats new digs…… almost. The editorial staff at The Legend went to the preseason O's/Nats game Saturday night to get a sneak peak at the ballpark. Luckily, we took our assistant director of photography who snapped off all of these preview shots for us (thank you Ricky Booby).
A quick note about the ballyard before the photos. This place rocks. It's no Camden or AT&T/PacBell in S.F., but it is pretty damn cool. On the downside it's Geico-tastic. Geico apparently dumped a lot of money the Nats way, and now the Ex-President's race is the Geico Ex-President's race (the P.A. guy also announced it as the evening's main event). Thanks for ruining that for me Geico (and on a personal note I'm still waiting on a check from you). Another downer is the huge ESPN advertisements on the Press Box. Does this mean the Nats will receive extra attention form the Worldwide Leader? Is that just for the Sunday night game, or is that a permanent ad?
Fortunately those two minuses are mere annoyances, and are completely outweighed by the pluses. The HD scoreboard is huge and awesome. It has all the stats you need including pitch count and pitch speed (I hate it when stadiums don't have pitch count, I must know the pitch count at all times). It doesn't look like there are many bad seats in the house. They have local favorite restaurants like Hard Times Cafe, Ben's Chili Bowl, and 5 Guys. The spicy Italian sausages, which were the best delicacy in RFK, changed names from Dominic's to Senator Sausages, but they smelled the same so it looks like we're okay there. They have Playstation3 that people can play for free. They also have awesome batting cages that have videos of Pedro (or other stud pitchers) delivering a pitch and a ball comes out of the machine at Pedro's release point. They have a pitching thing that works the same way. It's cool. Most of all, though, unlike RFK it feels like a ballpark. Two thumbs up. Here's the rest of the sneak peak. Nats320 — A Washington Nationals Blog also got some pics.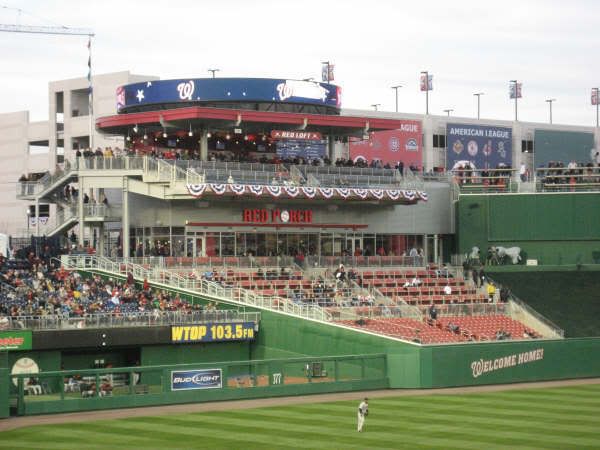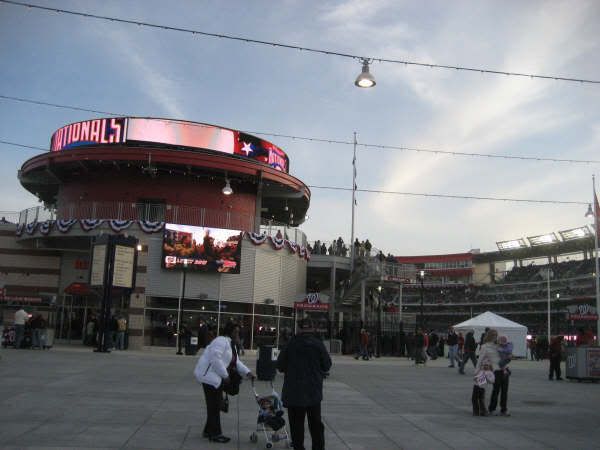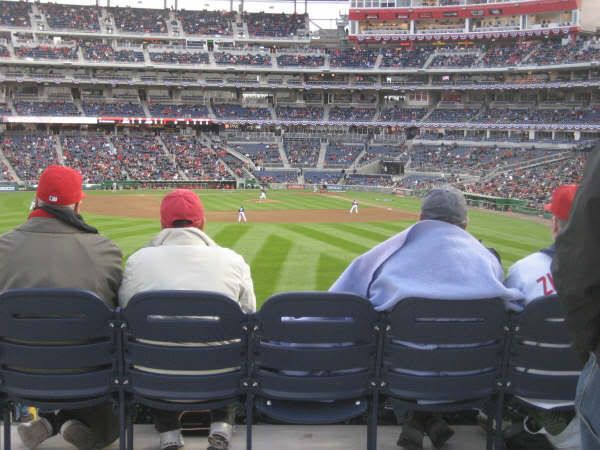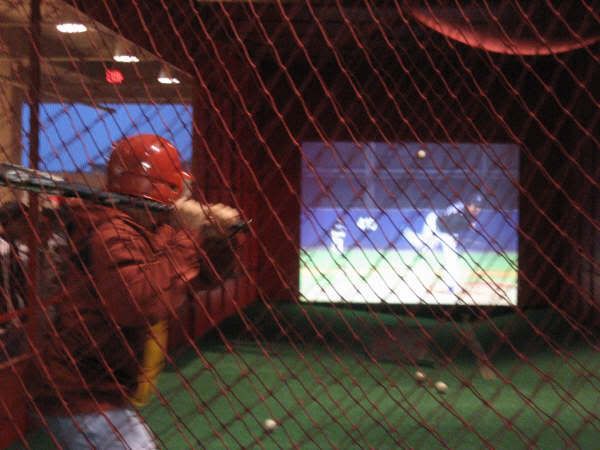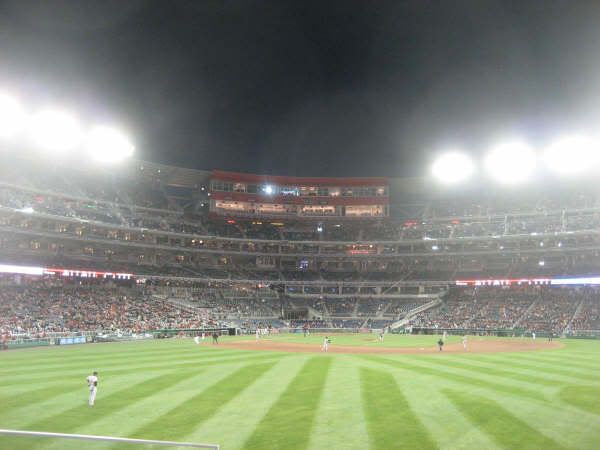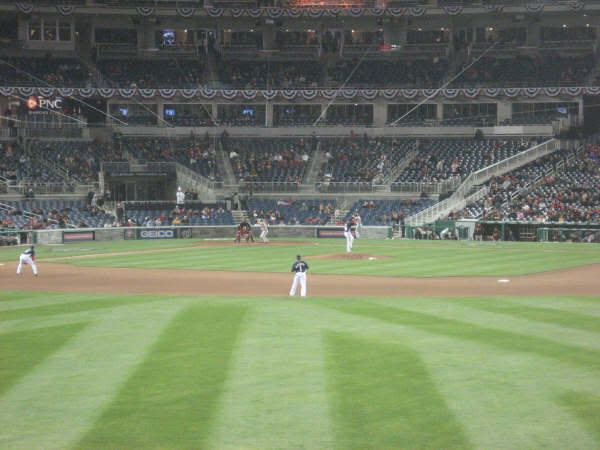 Filed Under: Uncategorized
About the Author: I am a Cleveland sports and Buffalo Sabres fanatic. I'm currently living in Erie, but even when I'm not there, Erie runs deep in me. I'm an ex multi-sport goalie, and we goalies tend to see things a bit differently. I went to college with Cecilio's Scribe and I am also a Big Red afficiando. Otherwise my college sports loyalties are all over the place. I try to keep my posts light, but I'm a Cleveland fan so the occassional rant is possible (inevitable?).
Comments (6)